Double Chocolate + Peanut Butter Chips
Double Chocolate + Peanut Butter Chips
Smooth Sanctuary
A rich, chocolatey bar sprinkled with melt-in-your-mouth peanut butter chips and an extra handful of chocolate chips for a wholesome snack you're sure to savor.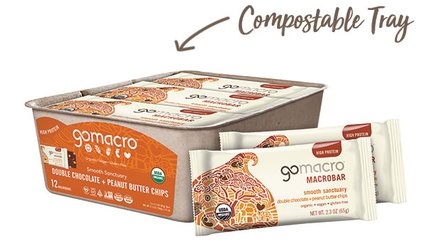 FREE SHIPPING ON ORDERS OVER $50
?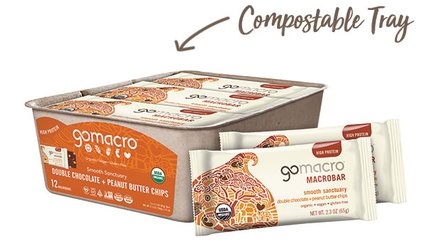 What's Inside
Our take on a classic peanut butter cup blends protein-rich peanuts, fair-trade vegan chocolate, creamy organic peanut butter, and our very own house-made peanut butter chips to create a satisfyingly delicious treat. With a portion of net proceeds from August sales benefiting the Sheldrick Wildlife Trust, our Smooth Sanctuary MacroBar is an oasis of flavor your taste buds will want to visit again and again. Learn more here.
See Nutrition & Ingredients List
Benefits
11 grams of protein
Organic
Vegan
Gluten-Free
Kosher
Non-GMO
Clean & Raw
Soy-Free
Dairy-Free
Organic Fair-Trade Chocolate Chips

Organic Peanut Butter Chips

Organic Fair-Trade Chocolate

Organic Peanut Butter
5
Matt
November 15, 2020
This is my first time ever leaving a review, but this bar deserves it. Flavor is amazing, super healthy, and lots of protein. Nothing more you can ask for!
Response:

Hi Matt, we are honored to receive your first review! So glad to hear you are enjoying your Double Chocolate + Peanut Butter Chips Macrobars.
5
Rebecca Peterson
November 13, 2020
Tried the protein bars with my mom meet group. They loved them.
5
Abby
October 20, 2020
I NEVER leave reviews but this bar was out of this world. The chocolate base combined with the peanut-butter chips is such a great combination. This bar is my new favorite followed by everlasting joy!
5
Abby
October 20, 2020
This is by far the best bar Gomacro has to offer. Its actually so good and the pb chips are out of this world. Def my new no. 1 followed by coconut almondbutter chocolate chip.
5
Madelyn Hettinger
October 1, 2020
Perfect bar for long hikes, very filling! The peanut butter satisfies hunger and the sweetness of the chocolate satisfies a sweet tooth. It's a win win! Love the company and everything they stand for. Please support the little guy!
5
HRT
September 17, 2020
Love this flavor. I call it the best part of my day. It's an easy and delicious way to boost my protein intake.
5
Miriam
September 17, 2020
these are the most delicious bars ever! my husband thinks they are too sweet, i think they are just right. the peanut butter chips are so smooth and tasty... just writing about them makes me want to go grab one (i will!). definitely a win for the chocolate and peanut butter lovers, : D
5
Laura
September 16, 2020
Best protein bar ever. I never leave the house without making sure I have one. Great when I'm on the go and holds me over for a while. Delicious!
5
Jessica H.
September 9, 2020
THE BEST!!! I have such a hard time deciding if this flavor or the Oatmeal Chocolate Chip is better. Both are amazing and I love this one for a little sweet afternoon snack!
5
Nicole
September 4, 2020
Omg this bar is amazing. Ever since a client of mind told me about these bars I've been hooked.