Mocha Chocolate Chip
Sweet Awakening
A heavenly blend of roasted whole bean coffee and rich, organic chocolate that will surely awaken your senses.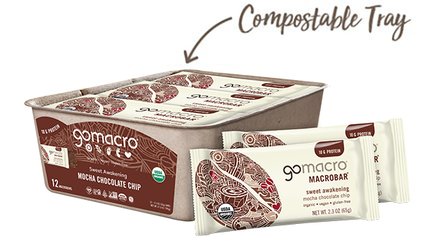 FREE SHIPPING ON ORDERS OVER $50
?

Get Same Day Delivery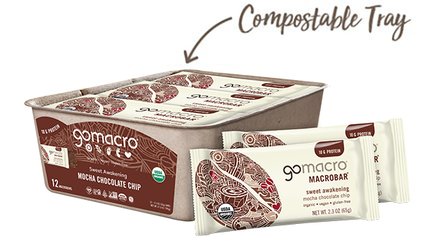 What's Inside
Elevate your day with our blend of roasted whole bean coffee and just-sweet-enough organic chocolate. You can skip the second cup with our Mocha Chocolate Chip MacroBar; we promise it will deliver a truly Sweet Awakening. Please note each bar contains 36 mg of caffeine, slightly less than half of a standard cup of coffee.
See Nutrition & Ingredients List
Benefits
10 grams of protein
Organic
Vegan
Gluten-Free
Kosher
Non-GMO
Clean & Raw
Soy-Free
Dairy-Free
Low FODMAP
​
Organic Coffee

Organic Chocolate Chips

Organic Almonds
5
Lauren Charbonnier
May 27, 2022
I love these bars! I have not found a flavor I don't like but I especially love Sweet awakenings. Chewy, chocolatey and just enough sweetness.
5
Adrienne trzcinski
May 24, 2022
So so good. great for a pick up when on the run, for a tasty snack anytime, or even as dessert! Definitely my favourite flavor you have created so far!
5
Linda
May 23, 2022
This is my favorite flavor. I never tire of the taste. So glad they are back in stock and available.
5
Deb
April 15, 2022
Love this bar, great pick me up in the afternoon.
5
Janna
April 5, 2022
I love these bars, they travel well, the taste is lightly sweet and savory. It is a quick simple way to start my day. They are hard to find in stores and the company does not seem to care that they are missing most of my shipments twice a month for the past 8 months, which is disappointing. I hope they fix whatever is broken soon, I am looking for a different bar from a different company though.
Response:

Hi Janna - We do apologize that we have been out of stock on this flavor for your subscription. We are working hard every day to produce more bars for you to enjoy and we hope to have this resolved very soon. We appreciate your patience!
5
Trish
April 5, 2022
love these - they meet my dietary restrictions, taste great, and give me a nice amount of protein
5
Dee
March 15, 2022
By far my favorite protein bar! The texture & taste are great & the clean ingredients are always what I'm looking for. This one is not too sweet & the little coffee kick is perfect for a pre lunch snack.
5
Robin
December 1, 2021
OMG!!! I LOVE these! wonderful wonderful wonderful.
5
Baxter Deborah
November 21, 2021
LOVE, LOVE, LOVE the Gomacro bars!! My favorite! Can't wait for them to restock !! Highly recommend. I have been eating them for yrs!! Yummmmm!❤
5
Bonnie M Lawrence
May 24, 2021
Awesome product. Health and chocolate all on one. Congrats to the creator of this bar. It is vegan and kosher. Awesome enjoyable taste.