Lemon + Lemon
Simple Splendor
A refreshingly sweet and tangy fusion of organic lemon, smooth cashew butter, and crispy puffed brown rice come together for a delicious, citrus-filled snack.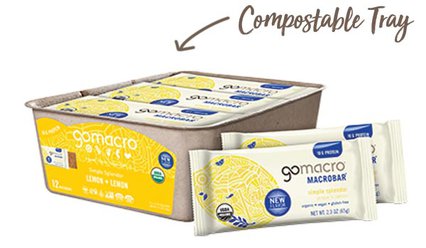 FREE SHIPPING ON ORDERS OVER $50
?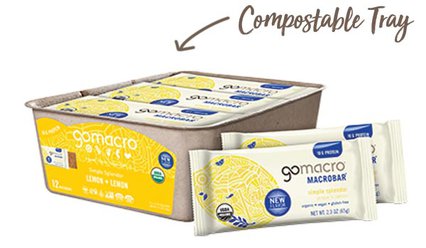 What's Inside
Like a glass of freshly squeezed lemonade on a sunny day, Simple Splendor is bursting with the brightness of organic lemon, crispy puffed brown rice, and rich organic cashew butter. Made with 10g of plant-based protein and a whole lot of sunshine, get ready for a snack that elevates your day... every day!
See Nutrition & Ingredients List
Benefits
10 grams of protein
Organic
Vegan
Gluten-Free
Kosher
Non-GMO
Clean & Raw
Soy-Free
Dairy-Free
Organic Cashews

Organic Puffed Brown Rice

Organic Lemon Juice Powder
5
Rocky Frost
July 20, 2021
I have been enjoying Macro Bars since they have been available. Since I only consume bars without refined sugar, gluten free and are clean as possible, that extremely limits the bars that are on the market. Then, when you eat these daily, the bottom line is that they must taste good. The peanut butter chocolate chip bars have accomplished this. I also like the chocolate peanut butter chips, but the new lemon flavor is my new favorite. I don't know of any company that has had a lemon flavor as tasty as this one. Gomacro is a company to be reckoned with and it's customer service is superior (thank you, Jessica B). This is the only company that I choose for my bars!
3
Lori Beth
July 8, 2021
We couldn't wait to try these but both my husband and I had the same opinion; not the kick of lemon we were hoping for. "Lemon + Lemon" implies lots of lemon flavor and it's just not here. Can you taste the lemon? Yes, but it's very subtle. I realize it might not have been possible, but the addition of lemon zest would have made these next level instead of just "okay". If you enjoy a very light lemon flavor, you'll probably love these. For us, there are a better flavors available here.
5
MarStar
July 8, 2021
Love this lemon bar. Great new flavor - right balance between sweet and tart. Will be in my regular Go Marco rotation !
5
Marcia Schor
June 22, 2021
Wow! Just ordered this. Love love love. Tangy and sweet! Could be my new favorite.
5
Vicki R Barton
June 22, 2021
I absolutely love these new Lemon flavors bars! I am already a fan and eat a Peanut Butter Protein Replenishment bar every day for lunch. This new lemon one is delicious and is one I keep in stock now for when I want one. They are so tasty and tart, and just the perfect lemon flavor. Thank you for these!
5
Barbara Barbaro
June 2, 2021
Sorry this is not a review. I love lemon and so do my twin grandsons! I would like to know if the lemon bars are Lo FODMAP! I am hoping that they are! I will order them and give a review!!
Response:

Hi there Barbara - No, the Lemon + Lemon bars are not part of the Low FODMAP friendly bars.