Mint Chocolate Chip
Cool Endeavor™
A fresh take on a classic flavor combo with cool peppermint, rich cocoa, a sprinkle of vegan chocolate chips, and crispy puffed brown rice to elevate every adventure.

Get Same Day Delivery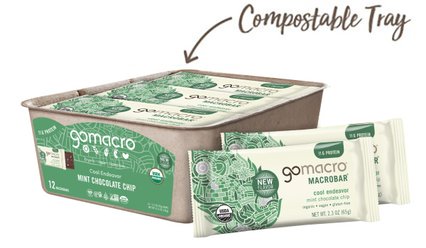 What's Inside
Crisp mint meets creamy chocolate for a Cool Endeavor™ that refreshes and soothes the soul. Our Mint Chocolate Chip MacroBar® combines 11 grams of plant-based protein with organic cashew butter and a touch of peppermint for the chilliest companion...wherever you go!
See Nutrition & Ingredients List
Benefits
11 grams of protein
Organic
Vegan
Gluten-Free
Kosher
Non-GMO
Clean
Soy-Free
Dairy-Free
Organic Mint

Organic Chocolate Chips

Organic Puffed Brown Rice

Organic Cashew Butter
5
Tortoise mom
March 10, 2023
Another good one! I actually purchased these for my daughter because she is vegetarian and doesn't get enough protein, but loves mint chocolate chip anything, so these will be a great breakfast, dessert, or snack for her. I tried one myself, and could definitely eat them all, but saved the rest to give to her. I have four other flavors for myself currently.
5
Alysha Edelman
March 1, 2023
BEEN DYING FOR YOU GUYS TO DO A MINT CHOCOLATE CHIP BAR!!!! BEYOND EXCITED - ORDERING ON FRIDAY WHEN I GET PAID!!!! CAN'T WAIT!