Coconut + Almond Butter + Chocolate Chips
Coconut + Almond Butter + Chocolate Chips
Everlasting Joy®
A delicious combination of organic shredded coconut, creamy almond butter, and vegan dark chocolate chips!

Get Same Day Delivery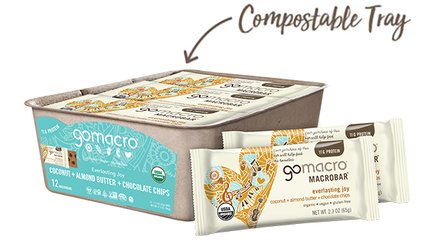 What's Inside
Reminiscent of your favorite candy bar as a kid, this perfect balance of organic coconut, vegan dark chocolate chips, creamy almond butter, and 11 grams of plant-based protein, our Everlasting Joy MacroBar provides delicious, sustained energy to fuel your day. To top it off, a portion of the proceeds from this bar is shared with organizations fighting family hunger and homelessness. Learn more here.
See Nutrition & Ingredients List
Benefits
11 grams of protein
Organic
Vegan
Gluten-Free
Kosher
Non-GMO
Clean
Soy-Free
Dairy-Free
Low FODMAP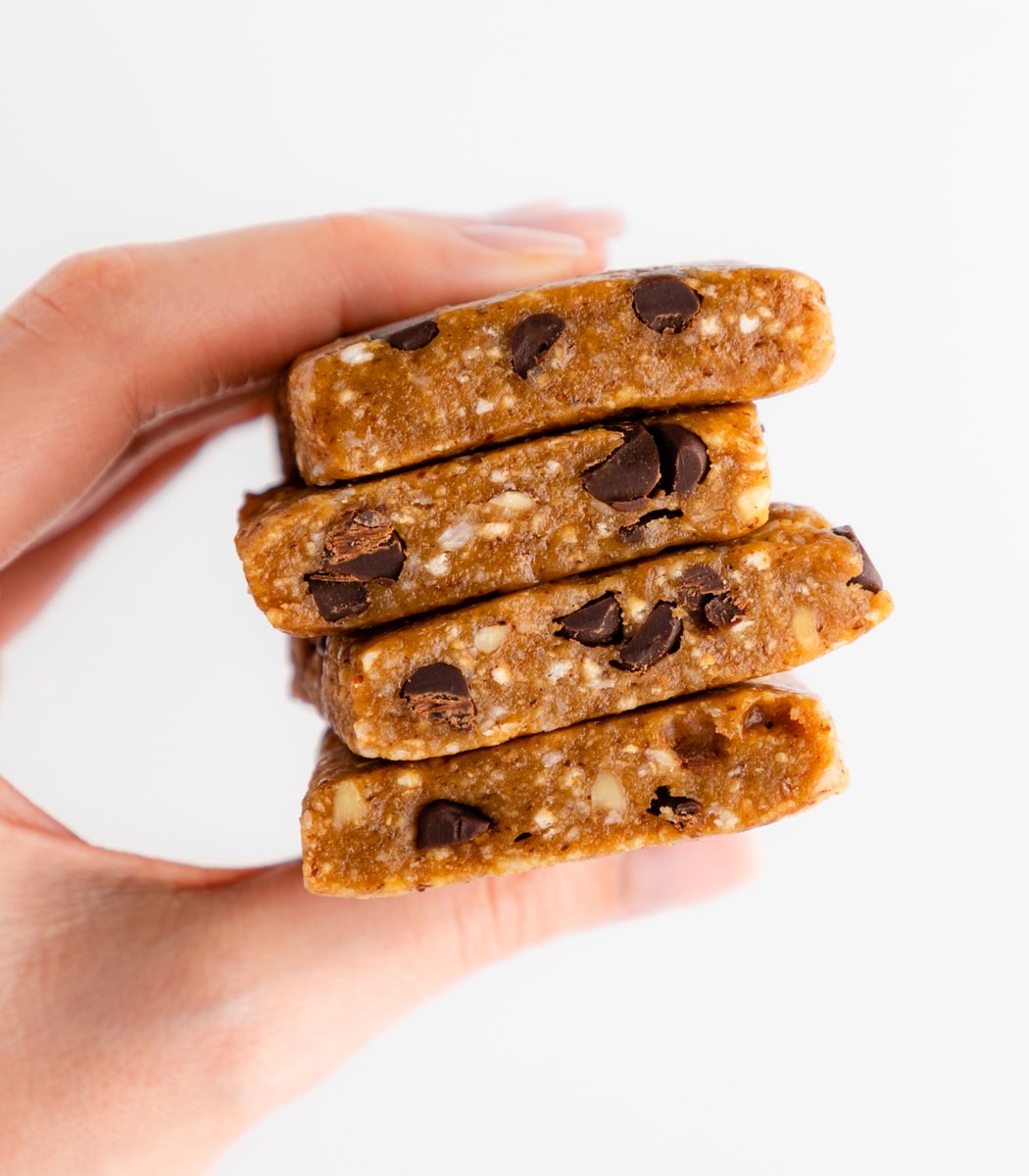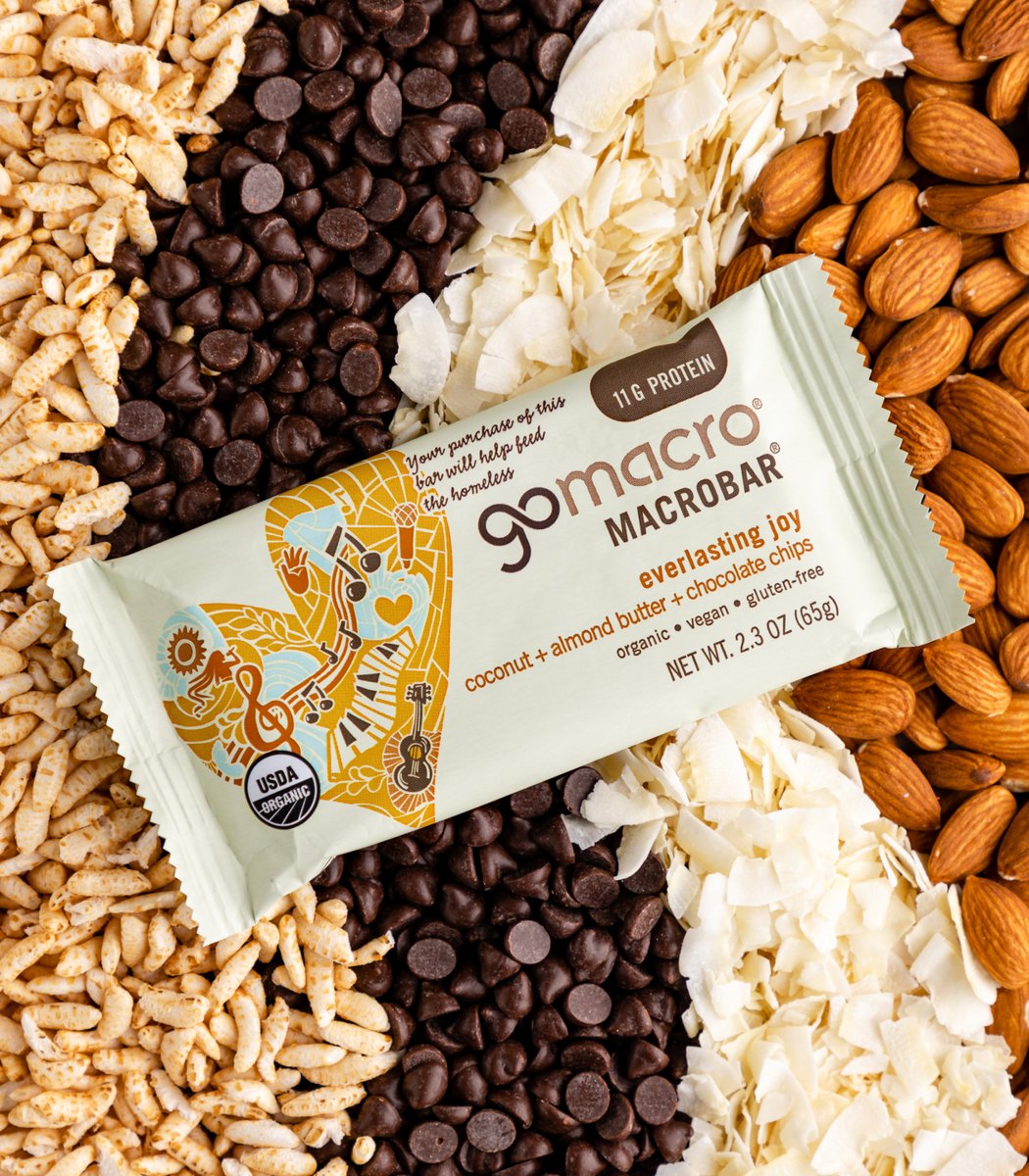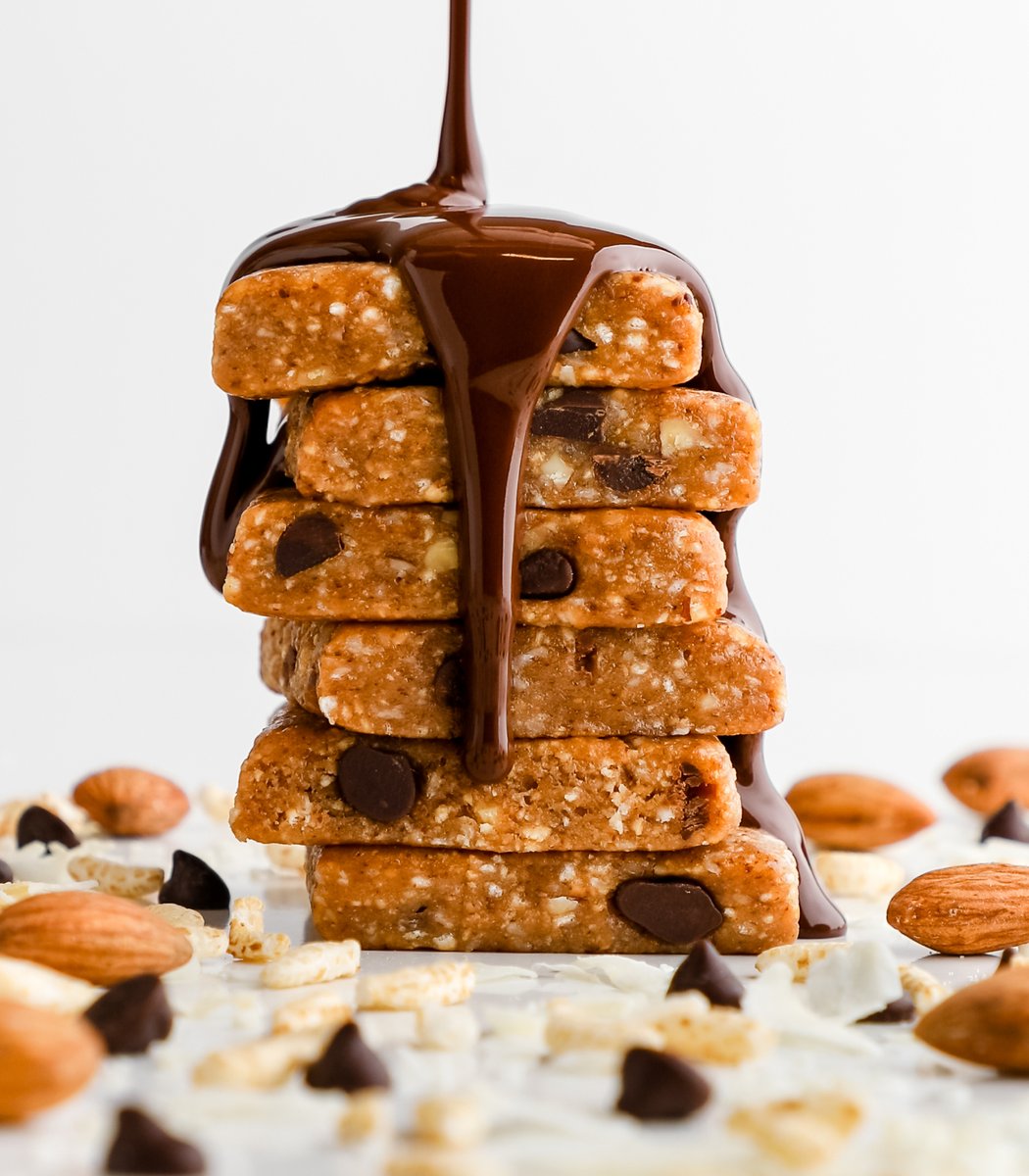 ​
Organic Almonds

Organic Chocolate Chips

Organic Puffed Brown Rice

Organic Unsweetened Coconut
5
Wendy Gehring
July 8, 2022
Go Macro are the only bars that have no ingredients I can't eat! I have five favorite flavors, all in the high protein recipe. I eat one every day. My absolute favorite!
5
Carol Bronnenkant
June 13, 2022
Excellent!!!!!
5
Lorena
April 22, 2022
This will forever be my favorite snack and favorite flavor!!!
5
Marilyn
April 14, 2022
YUM! My favorite flavor!
5
Karen
April 7, 2022
The everlasting joy go macro bar is true to its name! It's chewy and delicious. Just the right amount of coconut and mini chocolate chips. Highly recommend this flavor!
5
Miranda
April 5, 2022
Thoughts: this bar is the yummiest bar that I have ever put into my mouth. The chocolate chips add just the right amount of sweetness and the coconut adds to the texture of the bar. Experience: I eat this bar every single morning with a smile. My husband is grateful for it because I'm not a hangry person at 7am and now my toddler is beginning to sneak bites. Usually, I wouldn't share this bar with anyone because it's so tasty but she takes after her mama and I don't want to deal with a hangry 2-year old at 7am so she can eat half. Highly recommend.
5
Laura
April 5, 2022
This is definitely my favorite GoMacro bar flavor, even as a die-hard peanut butter fan. I really enjoy how you can taste all of the flavors - coconut, chocolate, and almond - separately, but they taste SO GOOD altogether. These bars are perfect as a post-workout snack, easy breakfast, or dessert - they're great broken up and mixed into Greek yogurt!
5
Lauren
April 5, 2022
This is my 2nd favorite bar that you make. It is so delicious that I eat it for dessert sometimes and I crave them after dinner or lunch when I want something rich and sweet. The chocolate chips are what are most delicious and it is so much better tasting than a granola bar. It is creamy and yummy.
5
Claudia
March 16, 2022
I think these bars are yummy! However, I believe if you take out just a little of whatever is making it oily and add just a pinch of sea salt, the everlasting joy would be a home run!
5
Debbie
January 19, 2022
Omg! I love love these protein bars! I first found them at Sprouts a long time ago & fell in love with the texture & taste! They are a perfect blend of flavors! The chocolate chips add the perfect yummy chocolate boost to the great coconut & almond combo! I have become ill and was diagnosed with ALS! My appetite Isn't great but I have to eat! The only thing I look forward to eating daily are these protein bars! I have eaten some of the others and they are very good too but this one is my favorite! Thank you for making such a great, healthy product!