Maple Sea Salt
Pure Promise
This combo will have you craving those homemade pancakes from your childhood.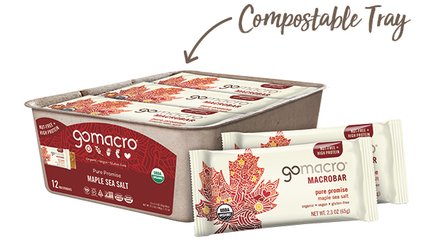 FREE SHIPPING ON ORDERS OVER $50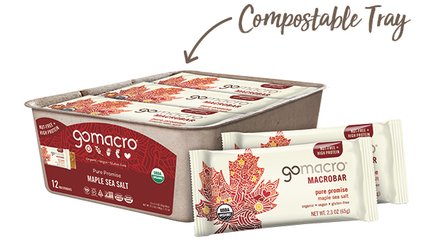 What's Inside
A moment of pure promise. Pumpkin seeds, maple syrup and a dash of sea salt combined with 12 grams of plant-based protein make for a delicious treat.
See Nutrition & Ingredients List
Benefits
12 grams of protein
Nut-Free
Organic
Vegan
Gluten-Free
Kosher
Non-GMO
Clean & Raw
Soy-Free
Dairy-Free
Organic Pumpkin Seeds

Organic Maple Syrup

Sea Salt
5
Charisty
July 29, 2020
There are no words to describe how delicious this bar is! It's the perfect snack bar and goes amazing with a cup of coffee. Finding prepackaged food is crazy hard when you have multiple allergies and this one bar is a total saving grace! I've eaten at least one a day for the last 4 months and still think they are the best ever!
5
Jessica
July 28, 2020
These are my favorite snack! They taste like dessert... but I feel zero guilt eating them! I love The texture and that they contain 12 grams of protein. Looking forward to trying other flavors.
5
Sarah Steele
July 25, 2020
These are a must in my world and have been a staple ever since first bite. It's a bar of bliss and now the only one I buy. I've tried many bars and gomacro are one of the best ever in taste and nutrient value for me. Excellent ingredients for sensitive digestive systems. These bars provide wholesome deliciousness. And, I will forever buy this amazing bar in particular as my favorite!!! Thank you for creating such edible happiness ♥️
5
Amy Frantz
July 19, 2020
These are definitely one of my favorites! Delicious in every way.
5
Dana
May 27, 2020
I love this bar the most! All of the bars are delicious but this one has the perfect amount of maple while not being too sweet. Thank you for making these amazing bars!
5
Analicia
April 12, 2020
The Maple Sea Salt flavor bars made me fall for MacroBar - the best bar brand out there! So amazing to know this brand is privately owned, only uses clean ingredients, is so well certified, has fantastic texture of chewy with amazing crunch of puffed brown rice. As for the flavor, if you like a tang of salt with your bar and you like all things maple flavor this is the flavor for you. De-lish!
5
Jessica
April 10, 2020
I'm vegan and not a big fan of chocolate and can't tolerate coconut--so finding protein bars that I can eat and that taste good can be a feat. There are a few GoMacro bars that fit the bill, but this one is by far the best. Love the sweet and salty combination. I buy other flavors to mix things up a bit, but this one consistently will go into my shopping cart.
5
Bonnie
March 13, 2020
These are my favorite out of all of the macro bars! Perfect maple flavor but not too sweet. They have a chewy texture with pumpkin seeds adding the perfect amount of crunch.
5
Renee
March 8, 2020
I am not a fan of maple anything so this was not going to be the first bar I would try in my sample box, however, when I braved myself to try it... it was AMAZING!! I can now say I love 1 maple flavored item!! Great job Ladies!!
Response:

Hi Renee, thanks for being brave and for the great review of Maple Sea Salt!
5
Anne-Marie
February 4, 2020
This is my absolute favorite flavor. I'm a sucker for anything maple and the salty is a nice contrast. This tastes like a treat. I've only had this in the snack sized version which is the perfect size for the mid-afternoon slump. Or a little something sweet for dessert. I wish I could buy a box of just this flavor in the snack size.
Response:

Hi Anne--Marie, thanks very much for taking the time to leave a review! We are glad you are enjoying our Maple Sea Salt flavor. Good news! It is available in cartons of 24 in the mini size.