Maple Sea Salt
Pure Promise™
With a crave-worthy mix of sweet and salty ingredients, our Maple Sea Salt MacroBar will remind you of a warm stack of pancakes, fresh off the griddle!

Get Same Day Delivery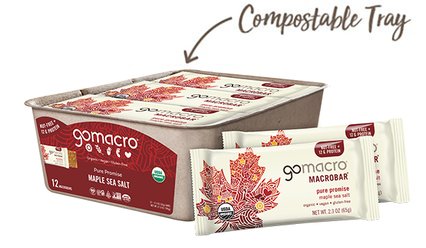 What's Inside
Enjoy a moment of Pure Promise with our Maple Sea Salt MacroBar. The warmth of organic maple syrup is perfectly balanced with a dash of real sea salt, while a handful of pumpkin seeds adds a delicious flavor to this nut-free bar.
See Nutrition & Ingredients List
Benefits
12 grams of protein
Nut-Free
Organic
Vegan
Gluten-Free
Kosher
Non-GMO
Clean
Soy-Free
Dairy-Free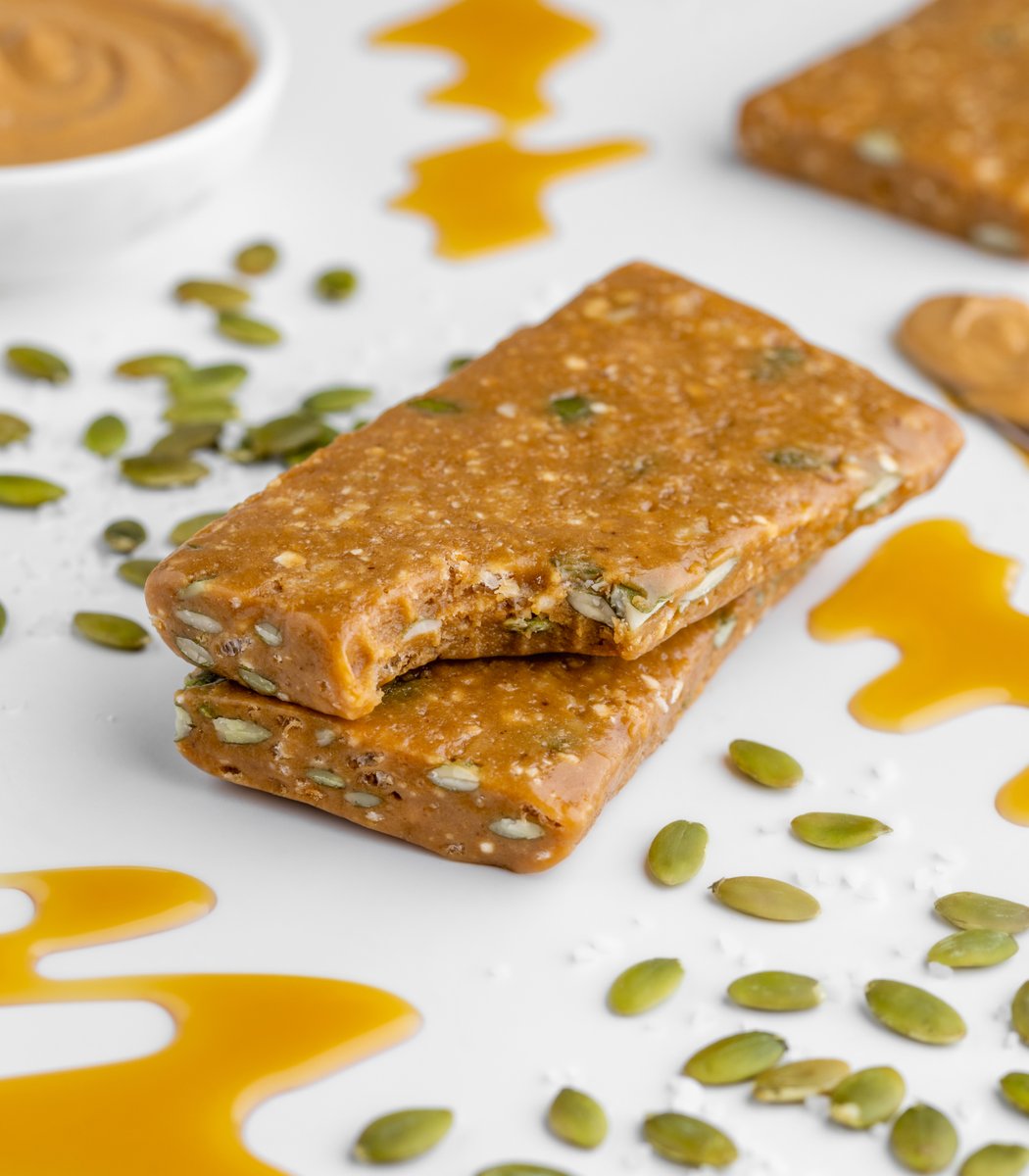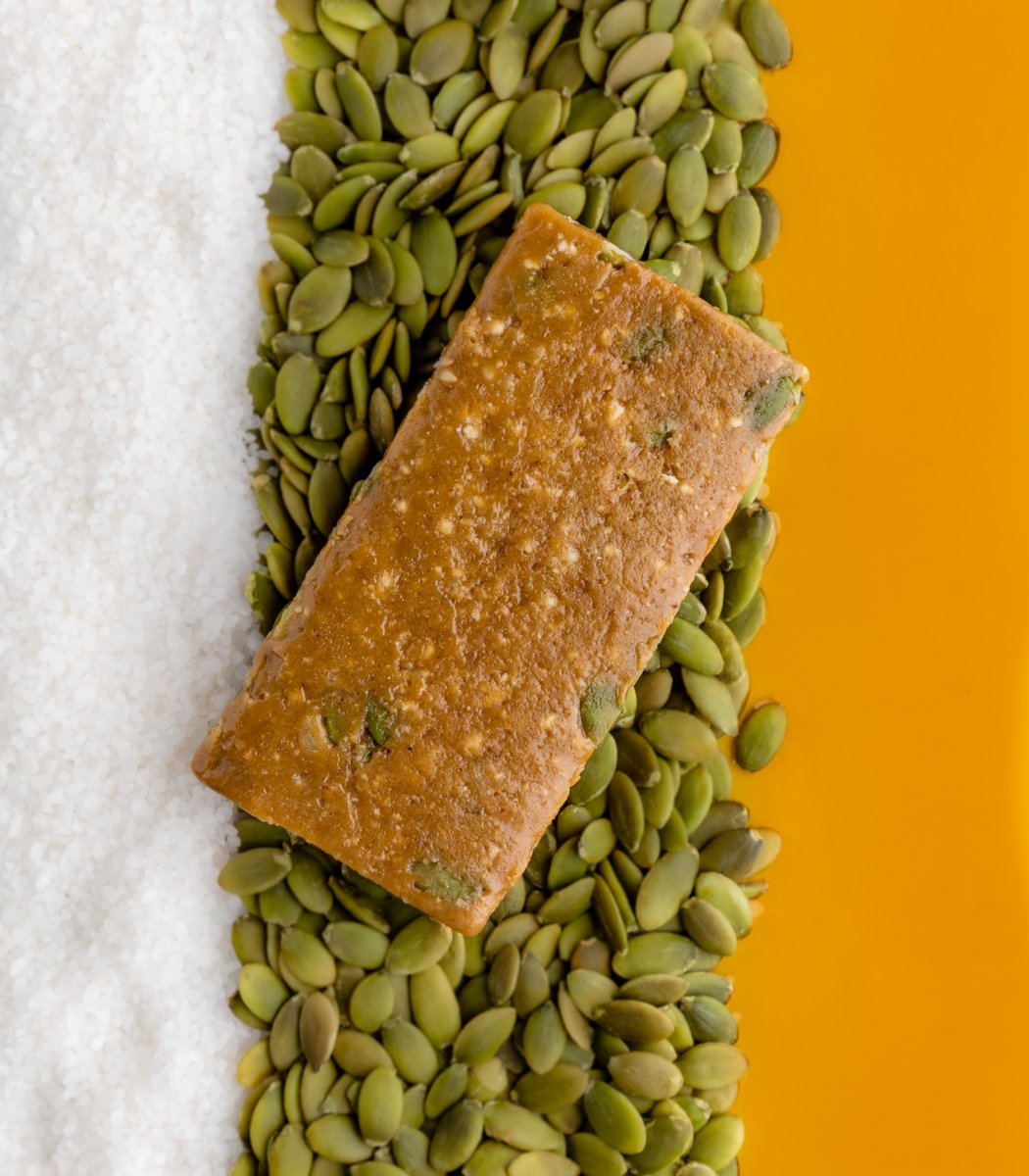 Organic Pumpkin Seeds

Organic Maple Syrup

Sea Salt
5
melissa anglemyer
September 9, 2022
Maple Sea Salt is our family favorite! We enjoy all the bars, however these are the first to go!
5
Cynthia
August 13, 2022
Maple sea salt is my favorite! That sweet-salty thing does it for me! Nice and soft, satisfying, and clean ingredients. They get me through long shifts at work and are perfect for hiking.
5
Alex
July 13, 2022
Maple Sea Salt is a favorite. I appreciate that these are the only gomacro bar with pumpkin seeds- my favorite seed. And I'm a sucker for maple anything… I also like that this flavor uses sunflower butter, so it's nut free and easier to digest. It also doesn't have any tropical ingredients like coconut, chocolate, or cashews, making it more ideal for eating in a temperate climate.
5
Lynn
July 11, 2022
Maple Sea Salt is hands down my favorite gomacro bar. To me the taste is addictive. The only thing I wish would change is a decrease in the amount of added sugar. I feel decreasing those 11g ever so slightly would still keep the taste just as delicious. (Cost savings to gomacro too
5
Teresa Hartley
July 11, 2022
I love GoMacro bars and have been enjoying them for years now. The Maple Sea Salt ones are my all-time favorite. I order them by the box and they are gone too fast. Love, love , love them!
2
Sabrina
July 9, 2022
I am definitely not a fan of the maple and sea salt protein bars. Not a fan of the flavor or the whole pumpkin seeds.
5
Wendy Gehring
July 8, 2022
Go Macro are the only bars that have no ingredients I can't eat! I have five favorite flavors, all in the high protein recipe. I eat one every day. My absolute favorite!
5
Gayle
July 8, 2022
I love these maple sea salt- I have tried 3 other go macro bars and these are my favorite
5
Melissa Q.
July 8, 2022
Absolutely 100% my favorite bar so far, of all the brands!
5
Doreen S
June 22, 2022
Received my order of your Maple and Sea Salt protein bars. I had one today and it's yummy. I enjoyed the maple flavor and I enjoyed the texture too.