Protein Replenishment
Peanut Butter
Creamy peanut butter, crunchy peanuts and GoMacro's own peanut butter chips make these peanut butter bars a treat for even the most discerning snacker.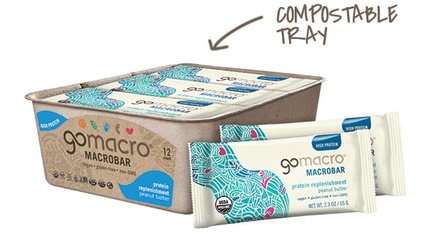 FREE SHIPPING ON ORDERS OVER $60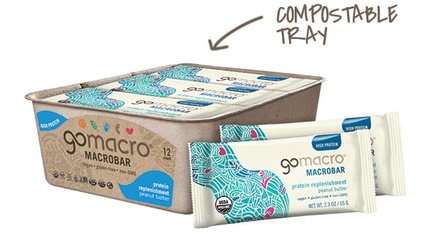 What's Inside
Vegan peanut butter bars at their finest. Crunchy, roasted peanuts mixed with GoMacro's very own melt-in-your-mouth peanut butter chips, celebrate the beloved salty and sweet taste we all know and love. After all, it's truly the simplest things in life that are the sweetest.
See Nutrition & Ingredients List
Benefits
12 grams of protein
Gluten-Free
Dairy-Free
Vegan
Non-GMO
Organic
Kosher
Soy-Free
Organic Peanut Butter

Organic Puffed Brown Rice

Organic Peanuts

Organic Peanut Butter Chips
5
GT. Hayes
March 11, 2019
As a post-heart attack patient. I needed to change my diet, I found Go Macro at the heart Rehab/Wellness center. I use these as my on the go meals, or carry for out of town travel when there isn't health food options on airplanes.
5
Barb
December 9, 2018
By far, this is the one bar that makes me feel full the longest. Peanut butter and I have had a long term love affair with each other.
5
Sheila
December 8, 2018
These are very satisfying and taste great. No weird after taste.
5
John Stancil
November 26, 2018
GoMacro bars are the best on the market. Excellent flavors and Organic ingredients are my breakfast and lunch at the office. Peanut Butter and Banana Walnut are my favorites.
5
Beth Smith
October 26, 2018
This is my absolute favorite gomacro bar. I eat it on my way to work every day and I'm full until lunch. I recommend them to everyone I know and I'll be a customer for life. Delicious and good for your bod!
5
anon
October 1, 2018
love these! like another fellow reviewer i follow a (modified) low fodmap strict celiac & soy-free diet and these are a great addition to my food routine. great source of protein and keeps me full for hours. excellent grabbable snack for work. thanks for making a healthy, celiac-friendly product with pure ingredients.
5
Susan
September 17, 2018
There are not many vegan protein bar options out there and even fewer that taste good also. This bar is a favorite in our family.
5
Barb
August 25, 2018
This is one of my favorites. Since there is no chocolate in this bar, it is perfect to throw in my handbag and even my beach bag without it melting. So happy you have replenished the stock!
5
Beverly Miranda
August 15, 2018
The fact that everything is natural and that I am a vegan of 9 months is great! I found that I liked the flavor.
5
Alyssa
July 9, 2018
LOVE these bars!! I know grabbing one of these for on the go I can't go wrong! Need to restock! Peanut butter is by far my favorite flavor!
5
Bailey
June 19, 2018
Incredibly delicious and filling! My go-to breakfast.
5
Denanda
June 19, 2018
I love the peanut butter bars, the taste is delicious and the texture is perfect, chewy, and fun to eat.
5
Stephanie
May 30, 2018
All the peanut butter! This is one of my favorites! Great taste, clean ingredients and high protein, can't get much better!
4
Konstantin A. Grigoriou
May 24, 2018
I love this company and love their bar. It's the only protein bar company that can accommodate all my allergies and actually tastes great. The only downfall is that the box price of $35 dollars is a bit steep in my opinion. $25 dollars a box and free shipping seems reasonable and competitive.
4
Brenda Carlson
May 16, 2018
I LOVE the Peanut Butter bars. I have tried other flavors, but nothing compares to peanut butter. I especially enjoy the chewy peanut butter bits in the bar. There's only one thing I don't like. It doesn't happen all the time but occasionally there is a tiny little hard bit of nut and when I unwittingly chomp down on it it gives me quite a zing! It's like biting on a small pebble. So I gave the bar a rating of 4 in hopes that the crushing of the nuts (haha) can be more thorough.
5
Diana
May 8, 2018
The PB flavor are the only ones I'll eat. I've tried most of the flavors (except the new ones), but I always end up buying this flavor in bulk and hate when the flavor sells out! I have since purchased 2 casings for the month.
5
Lauren
May 2, 2018
So happy these are back in stock! I follow a low FODMAP diet for my post infection-IBS and these are a life saver. It's hard to find quick protein bars for on the go when sticking to such a strict diet but these are awesome. I recommend them to all low FODMAPPERS out there! When you first start the diet you can feel a little lost but these peanut butter bars are a must try and make it easy to eat without worrying about having a bad flare up.
5
Patrick Ward
April 23, 2018
God, these are good! I wish they were a little lower in sugar, but they are delicious, and they keep me going.
5
Anne Doran
April 18, 2018
I first saw these in my coffee shop. They carry other flavors but delicious peanut butter ones are always the first to go. I use them for breakfast, snack or to boost my blood sugar occasionally. They are the best!
5
Anne Doran
April 5, 2018
I love these Pb bars! I have type 2 diabetes so they're great for a snack or if a meal is missed. I hope you'll have more soon.