Chocolate Lover Bar Variety Pack
Chocolate Lover Bar Variety Pack
Big on chocolate? So are we! That's why we've pulled together all of our most indulgent flavors for this decadent Chocolate Lover Bar Variety Pack.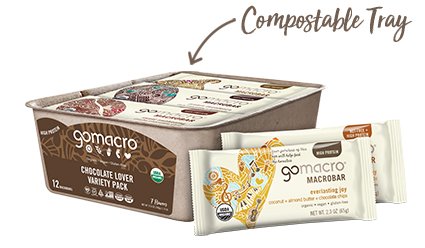 FREE SHIPPING ON ORDERS OVER $50
?

Get Same Day Delivery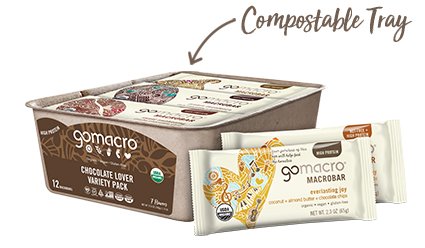 What's Inside
Each Chocolate Lover Variety Pack includes each of our chocolate favorites including 2 Peanut Butter Chocolate Chip, 1 Coconut + Almond Butter + Chocolate Chips, 2 Sunflower Butter + Chocolate, 2 Dark Chocolate + Almonds, 2 Mocha Chocolate Chip, 2 Double Chocolate + Peanut Butter Chips, and 1 Oatmeal Chocolate Chip.
See Nutrition & Ingredients List
Benefits
Organic
Vegan
Gluten-Free
Kosher
Non-GMO
Clean & Raw
Soy-Free
Dairy-Free
5
Grace
February 4, 2021
This is my favorite of all the packs, each bar is so good!! The texture is great & they keep you full unlike some other protein bars!
5
Bonnie
September 13, 2020
The chocolate lovers variety pack is perfect for when you want chocolate but want something healthy (instead of a candy bar). Every flavor is delicious. The make a great on the run breakfast too.
5
Mary Ann Carnicelli
August 16, 2020
I like all the flavors but the mocha. Love having a subscription so I never have to worry about running out
5
Julia
August 13, 2020
Great variety. My favorite combination of flavors. Love that they offer different mixes of variety packs.
5
Sarah
July 27, 2020
My favorite pre-workout snack! It gives me plenty of energy to get through a CrossFit class. They taste amazing!
5
Ted
July 22, 2020
Best nutrition bars going. I work outdoors and they are a great midday meal.
5
Mary Ann Carnicelli
July 13, 2020
Love the chocolate lovers variety pack. Helps when I want something sweet and am trying to stay away from cookies and candy.
5
Elizabeth
April 14, 2020
I have to be careful ordering these or buying these, I devour them they are so delicious!
5
Taylor O'Halloran
April 14, 2020
I love the chocolate lover variety pack! It contains 3 of my favorite flavors and the other flavors are just as delicious. This pack is also great for anyone looking to try GoMacro bars. It was the first box I ordered and the only one I continue to consistently refill!
5
Erin
April 13, 2020
Love this pack! Let's be real, I'm only ever interested in the chocolate flavors anyway. Originally started eating these when I had to go dairy free while breastfeeding, but I've also found low FODMAP to be helpful for my gut health also. These bars are treating my gut just fine and the taste is great.