Chocolate Lover Bar Variety Pack
Chocolate Lover Bar Variety Pack
Big on chocolate? So are we! That's why we've pulled together all of our most indulgent flavors for this decadent Chocolate Lover Bar Variety Pack.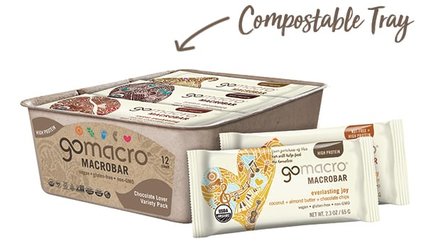 FREE SHIPPING ON ORDERS OVER $60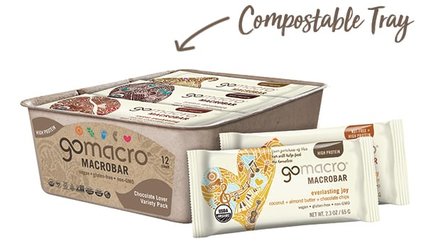 What's Inside
Each Chocolate Lover Variety Pack includes 2 bars of each of our chocolate favorites including Peanut Butter Chocolate Chip, Coconut + Almond Butter + Chocolate Chips, Sunflower Butter + Chocolate, Dark Chocolate + Almonds, Mocha Chocolate Chip and Oatmeal Chocolate Chip
See Nutrition & Ingredients List
Benefits
Organic
Vegan
Gluten-Free
Kosher
Non-GMO
Clean & Raw
Soy-Free
Dairy-Free
5
Sarah
December 23, 2019
This name is 100% accurate for the chocolate lover. It really does have the perfect combos for each chocolate flavor that GoMacro offers. To be honest Gomacro has a ton of amazing flavors but it you love chocolate then this pack is totally for you!
5
Emily
November 23, 2019
I love that these bars are perfect for the lowfodmap diet. They don't bother my stomach and taste AMAZING.
5
Susan
November 19, 2019
Loved all of these! I was surprised that I like the oatmeal bars as much as I do! Thanks GO MACRO for making such good clean bars! I'll be a long time customer for sure! ;)
5
Anna
October 18, 2019
I ordered the chocolate lover variety pack. My family loved them! They were all so good! Definitely getting these again.
5
Kaelie
October 18, 2019
These are one of my favorite bars. My whole family LOVES them! The chocolate lovers variety pack has all of the best flavors!!
5
Kaleigh
October 16, 2019
The best purchase ever! I've been eating these bars for years & still love them all! + these are my three favorite flavors, so this box was perfect!
5
Paige Caldwell
September 19, 2019
Love love LOVE these bars! They are all so tasty and satiate my sweet tooth while also providing nutrition, what more could you ask for? Big fan of the peanut butter chocolate chip and chocolate sunflower butter, but I still haven't had a GoMacro bar I didn't like.
5
Hippie Mama
September 13, 2019
Chocolate Bar Box is the total love for this Hippie Mama!....chocolate and more chocolate!.....
5
Eileen Wiltinger
September 11, 2019
The chocolate variety pack was great!
5
Juliana Levy
September 10, 2019
I love these bars! I eat one for breakfast every weekday morning. They are delicious and filling.
5
MIchelle Johnson
August 29, 2019
I stumbled across GoMacro and I love it. For someone that is very picky and never eats protein bars of any sorts, let's just say I have ordered 3 boxes in a month time. These bars are excellent. They are not like anything I have ever taken a bite of. Great job ladies on these bars. I love them.
5
Taylor Lewis
August 20, 2019
The chocolate loved variety pack is the best! You get a taste of different bars all with chocolate, what could be better? All the flavors are unbeatable
5
Ruth
July 23, 2019
Nice variety addition to the great selection of my go to protein bars. So glad that I was introduced to them years ago. Great for people with Celiac disease.