Balanced Goodness
Granola + Coconut
Now made with our new and improved recipe! The combination of gluten-free oats, coconut, walnuts and a blend of almond & sunflower seed butters make this bar a perfect tropical treat, any time of the year.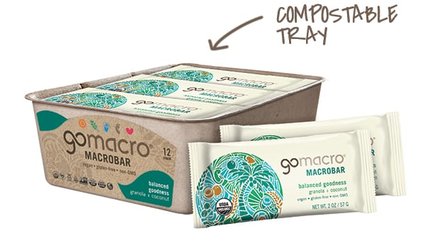 FREE SHIPPING ON ORDERS OVER $60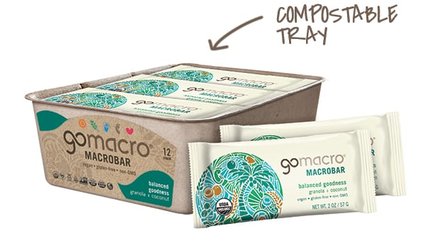 What's Inside
We've combined certified gluten-free rolled oats, roasted walnuts and freshly shredded coconut for a truly tropical treat. Our Granola + Coconut MacroBar will surely leave you dreaming of an afternoon in paradise!
See Nutrition & Ingredients List
Benefits
Gluten-Free
Dairy-Free
Vegan
Non-GMO
Organic
Kosher
Soy-Free
Organic Gluten-Free Rolled Oats

Organic Almonds

Organic Walnuts

Organic Unsweetened Coconut
5
G.I.Mom
March 5, 2019
Absolutely fantastic! Love how healthy they are. YUM
5
Edward
February 6, 2019
Very good healthy snack, and to you can taste the coconut and oats. I found this bar after a grueling bike ride and it was a great energy booster. I bought a couple boxes since then and they are a great snack when you need a boost at any time. Secondly, they are always very fresh, something other snack bars cannot match. And finally, the consistency from my first bar to my most recent has been excellent, a range of around 8 months from the first to the one I had yesterday.
1
MEEAE DIENEMANN
December 7, 2018
I felt this was too bland and really dry. Perhaps I got a bad batch?
5
Jill Jolliff
October 4, 2018
I was shocked at how good these bars were. I've been searching for an easy meal for my busy mornings. This bar is perfect and keeps me full!
4
Maru
September 6, 2018
Probably ranks as the best granola based bar that I've ever had but a bit too sweet for me.
2
Jen
September 5, 2018
I loved this flavor...and then you guys added pea protein to the recipe. Ugh. Pea protein makes my joints scream. I'll stick to the Cherries + Berries flavor and hope the formula for that one doesn't change too!
5
JULIA BORGES
August 9, 2018
Really good. Has a bit of a chewy texture because of the granola which makes it really good. Walnut and coconut is a nice touch too!
5
Jessica
July 29, 2018
So Yummy! Perfect bars for on the go.
5
Jessica
July 29, 2018
So Yummy! Perfect bars for on the go.
1
Erin
June 17, 2018
I really liked the old recipe for this bar, and don't care for the new one as much at all. Disappointed with the change and don't think I will be buying any longer unless it changes back.
4
Catherine Smith
May 29, 2018
The granola coconut bars are my favorite! I used to be able to get them at a local store but they've stopped carrying them. Glad I can get them online. I think I liked the original bar a little better. Maybe it was the dates.
5
Abby
May 21, 2018
These bars are so good I eat these in the morning and they give me enough energy for the day until the afternoon. Really recommend theseeee
5
Carolyn
May 20, 2018
LOVE THESE BARS!!! Over the years I have tried many different brands and this one is the best. I love the ingredients that you use and the fact they don't have too much sugar. The granola coconut is my favorite. They taste great. Thank you!!!
5
Kim
February 20, 2018
granola +coconut is my favourite! I have at least one daily. It's very satisfying & taste so good!!! Thank you for making them. I'm a person with wheat allergies and it's great to have a snack that is balanced and wheat free!!!! Non gmo and vegan!! Your ratings should go to 10. I give a 10!