15 Sustainable Gifts for the Holidays
'Tis the season to be jolly! With the holidays quickly approaching, the stress of finding that 'perfect gift' is surely looming. We've taken the guesswork out of giving gifts that are sure to bring a smile to those near and dear, without causing harm to our environment. Sustainable gifting can easily take center stage, sparking joy this season.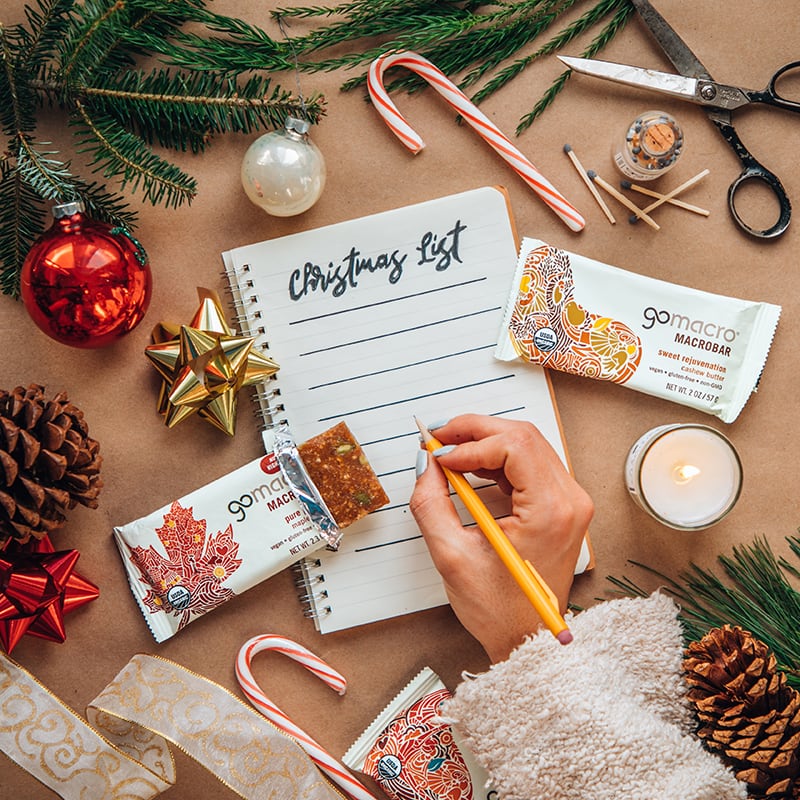 Take a look at our favorite sustainable gifts to give this holiday: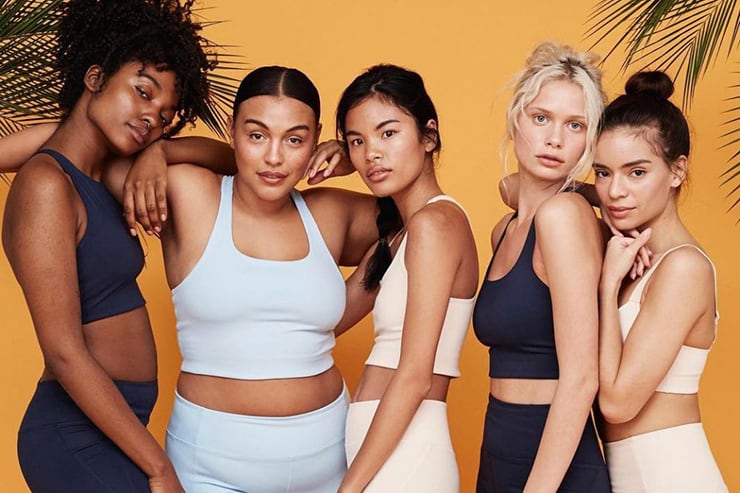 Apparel that looks good and does good - Girlfriend Collective makes cute, sustainable activewear out of recycled plastic bottles. Whether it's a windbreaker or high-rise leggings, good gifts come from those who don't waste!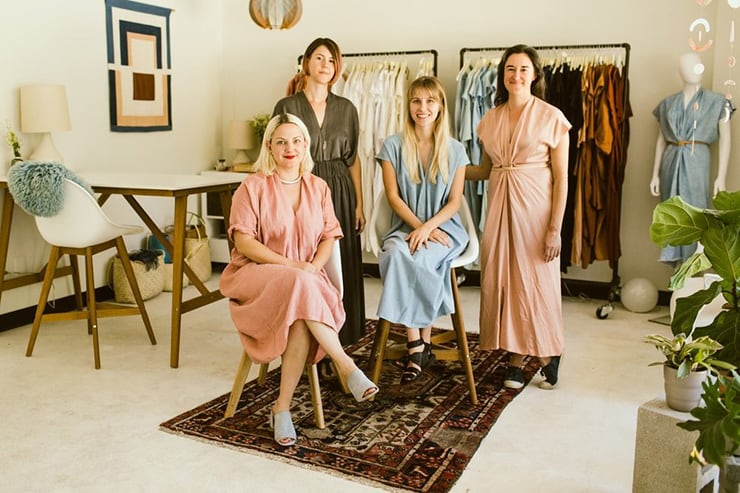 Miranda Bennett Studio is a collection of stylish, plant-dyed apparel made in Austin, Texas. In producing their clothing, the company uses a sustainable apparel manufacturer, Open Arms, who empowers refugees through fair-wage employment. The studio also has a zero-waste initiative, diverting every textile scrap from making its way into a landfill.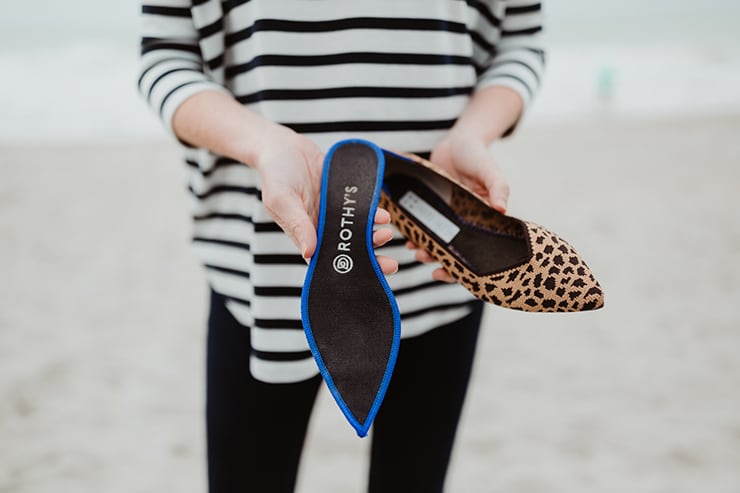 A pair of upcycled kicks, by Rothys
Each pair of Rothy's flats, sneakers, and boots are made from 100% recycled water bottles. Equal parts sustainable and fashionable, Rothy's has prevented over 42,000,000 water bottles from making their way into landfills.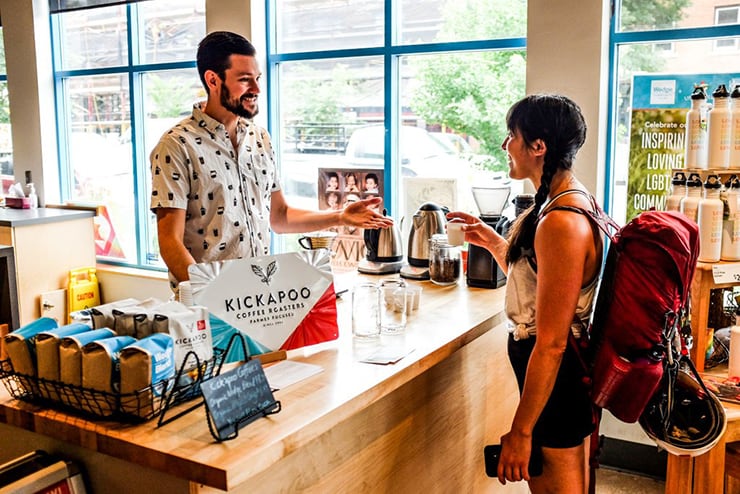 Located just a few miles up the road from our Wisconsin manufacturing facility, Kickapoo Coffee is committed to quality, great taste, sustainability, and their core belief in fairness to farmers. Organic and ever so delicious, a bag of Winter Solstice or Revelry Holiday Blend is the ideal gift for any coffee aficionado.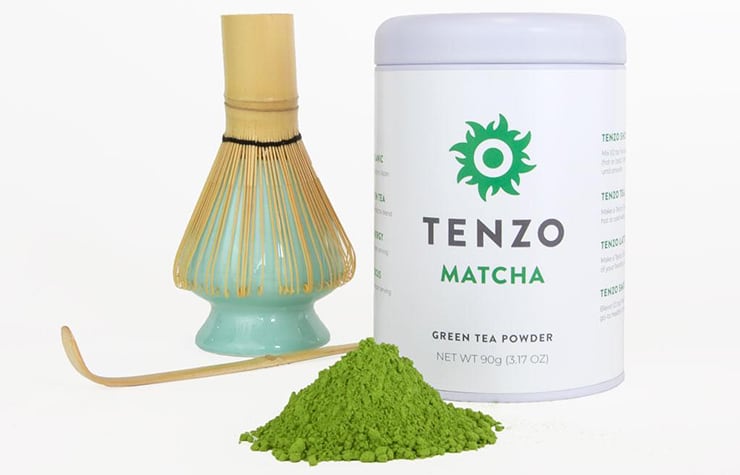 Tea, anyone? How about a matcha set from Tenzo Tea. Tenzo uses ceremonial-grade, matcha green tea, which has been celebrated for centuries in Japanese culture. A lovely coffee alternative, matcha heightens energy and focus, boosts the immune system, and improves mood without causing jitters or crashes. It's also organic, vegan, and gluten-free.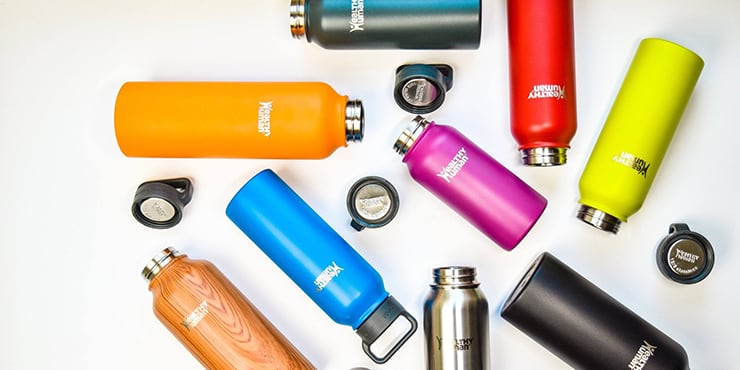 Reusable Hydration Bottles, by Healthy Human
Hydration is essential in our daily well-being, but we also need to eliminate plastic bottles from the equation.That's why a water bottle, tumbler, or stainless-steel stein from Healthy Human makes for a wonderful gift! The company's mission is to create products that make it easy for us to eliminate the use of plastic.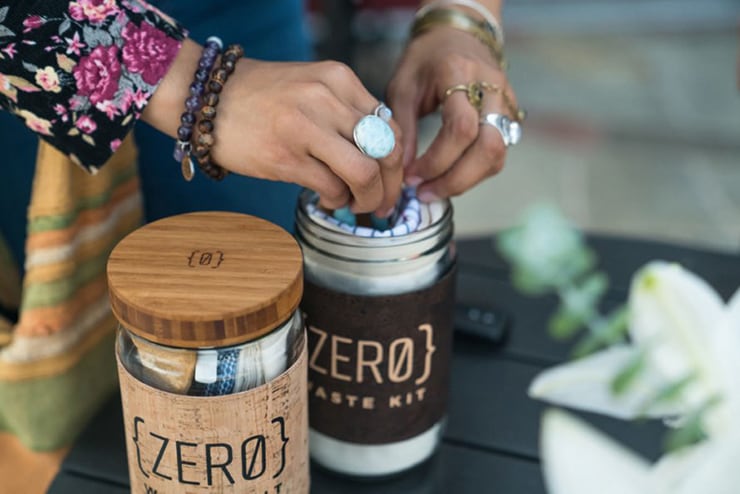 From Zero Waste Starter Kits, to package-free cleaning supplies, the Package Free Shop offers everything a person needs in order to live a waste-free lifestyle. Opt for gifting "The Works" this year to get your special someone started on their waste-free journey.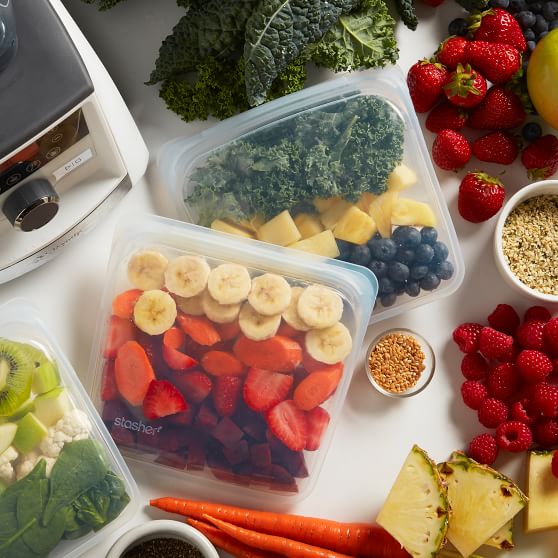 Reusable Silicone Storage Containers, from Stasher
For a gift idea that's a little out of the bag, try a smarter alternative to plastic. Stasher storage bags are endlessly reusable, environmentally friendly, and radically functional - ending the tyranny of lids with their patented pinch-lock seal and compact design.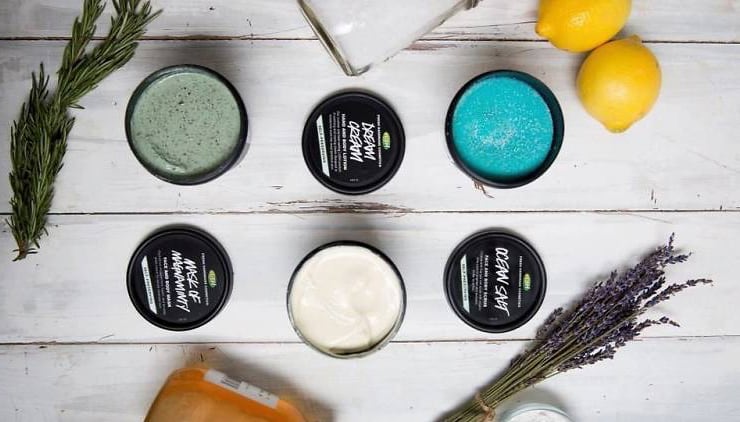 Cruelty- Free Cosmetics, from Lush
Lush soaps, lotions, and shampoos are renowned for their simple, fresh, and quality ingredients.Their products are ethically-sourced and eco-friendly. You can also return your previously used Lush containers in-store to be properly recycled. You'll receive a free face mask for every five containers you return!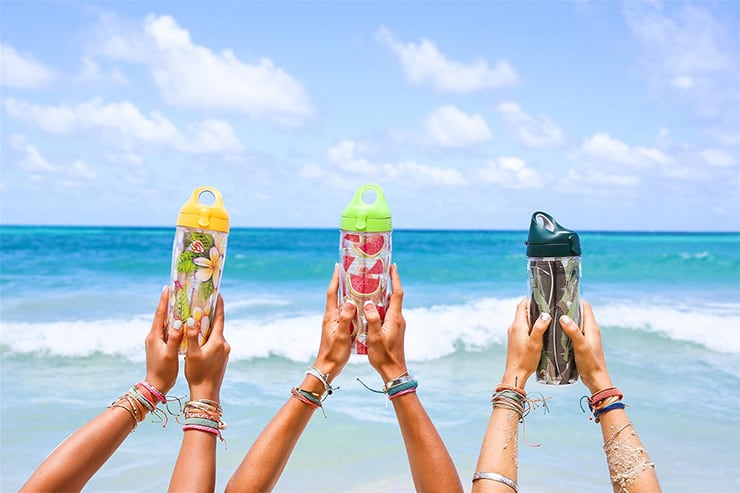 Apparel that gives back, from 4Ocean
Want to give a gift that gives back? Of course you do! Not only does a 4ocean bracelet or t-shirt look great, every purchase contributes to an ongoing list of global ocean clean-up projects. With every gift purchased, one pound of trash gets removed from our oceans.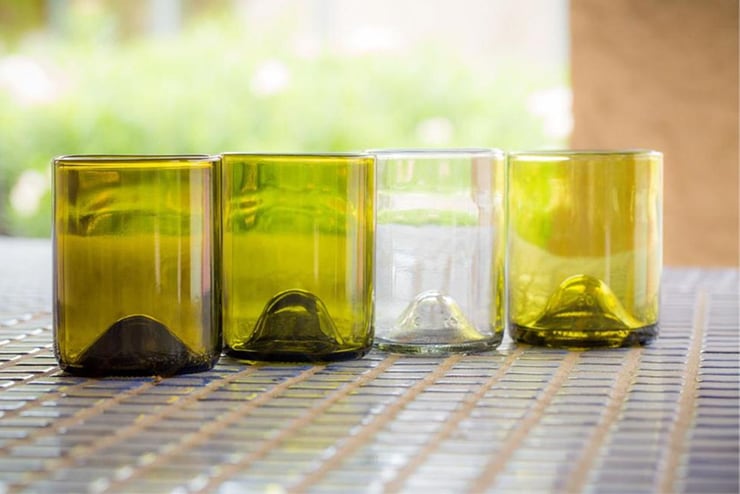 Here's an idea for a brighter future. Refresh Glass uses recycled bottles to make their glass and candle sets. Their mission is to rescue 10 million bottles from being discarded and buried in landfills.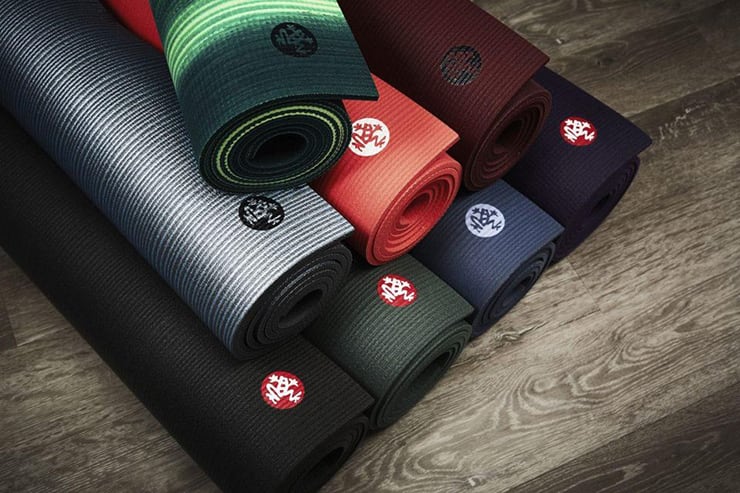 Non-toxic Namaste, brought to you by Manduka
Manduka creates yoga mats, towels, and apparel with a design approach that's rooted in minimizing environmental waste. For instance, the Eko mat is made from sustainably-harvested rubber, making it a high performance yoga mat that's also focused on the environment. Namaste!
A set of reusable shopping bags, from Ecobags
A gift that's so simple, yet so monumental in helping the environment. These are the right idea for anyone who loves fresh fruits, vegetables and doing their part to clean the planet, one bag at a time.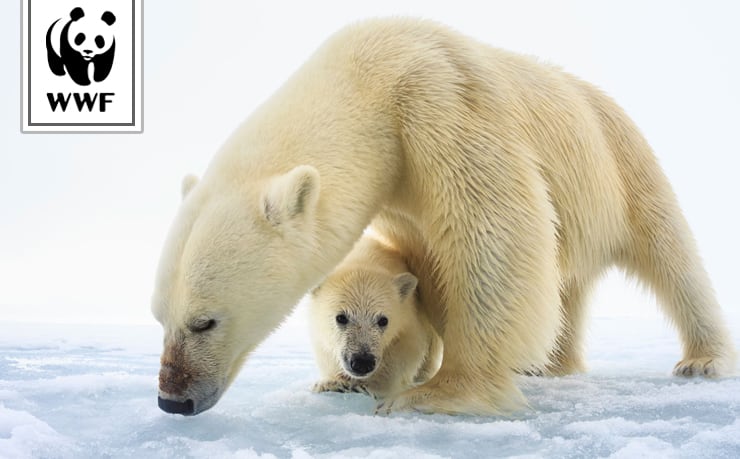 Making a donation through the WWF Gift Center is perfect for any animal-lover, encouraging a safer world for wildlife, while also building a future where people live in harmony with nature.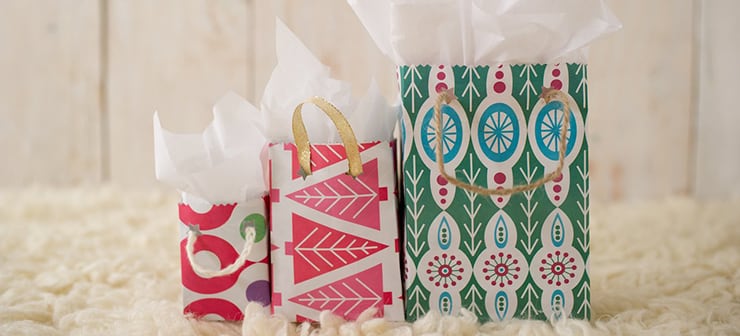 Don't forget to pick up some sustainable wrapping paper, from Wrappily
Gift happily with a few rolls from Wrappily - wrapping paper made from 100% recycled newsprint! Emboldened with fresh designs, renewable newsprint is the answer to the millions of tons of trash generated by wrapping paper every year.
Why It Matters
Supporting sustainable businesses throughout the holiday season is a simple step towards making positive changes in your life, and the lives of those around you. To learn more about GoMacro's commitment to sustainability, check out our sustainability report.
Mother-Daughter owned and based in a small rural community, our mission is to spread awareness for a balanced, plant-based lifestyle with products that have positive effects on the world. It's our goal to inspire you to have a healthy body, sharp mind and bold spirit.
We started GoMacro when our co-founder, Amelia, used a plant-based, sustainable diet to help her overcome her battle with breast cancer. Her daughter, Jola, also adopted the diet and it transformed her health and vitality. Since 2004, we've made it our mission to spread the power of a balanced, plant-based lifestyle. We remain dedicated to our farmers, our people and creating clean products for a better future. Join us as we strive to make the world better, one bite at a time.