Giving Back with Back Packs for LA's Homeless
GoMacro donates percentage of MacroBar proceeds to help the homeless in Southern California.
Most of us wake up every day and go into a fully stocked bathroom with our own personal stock of toothpaste, soaps, cosmetics and other toiletries. After that we stumble to the kitchen for coffee, tea, water and breakfast made from items of personal and dietary preference. What would it be like to wake up and not have what we need to take care of our own personal hygiene, hunger and basic nutrition? It's hard to imagine. Yet more than 40,000 people have this experience every morning in Los Angeles alone. GoMacro's latest philanthropic effort is to help the homeless in Southern California by donating a portion of proceeds from our new Everlasting Joy MacroBar to Giving Back Packs of Los Angeles.
Giving Back Packs assembles and gives bags of supplies to homeless individuals to help meet their basic needs. The organization's goal is to make an impact on the community by providing items that may be difficult for individuals to acquire when they lack permanent housing, such as first aid, feminine hygiene products, condoms, and a range of foods to meet some of their basic nutritional needs.
"Los Angeles is home to more than 40,000 homeless men, women, and children," said Amanda Yoshioka-Maxwell, CEO and Founder of Giving Back Packs. "We believe that every person deserves to have food and hygiene supplies, regardless of their housing status."
An Interview with Giving Back Packs Founder & CEO
We recently spoke with Amanda Yoshioka-Maxwell, CEO and Founder of Giving Back Packs, to learn more about her drive to serve the homeless.
What was your primary inspiration for establishing the Giving Back Packs?
This is something I have been doing on my own for a number of years. It grew out of a desire to help homeless individuals who I would pass on the street. Keeping bags of supplies in my car seemed the natural progression. Giving Back Packs evolved with the hope of raising funds and donations to make more bags; and bags with higher quality products.
In your own words, what's the magic of the organization?
I think what makes Giving Back Packs special is the focus on serving individuals with dignity, with the belief that all people should have access to wholesome foods with a variety of dietary requirements and hygiene products. We believe all people deserve to have access to healthy foods that consider their range of dietary specifications, restrictions, and preferences. And we believe all people deserve to have access to hygiene supplies that help them independently care for their health and hygiene.
As a result, we offer foods to people with nut and grain allergies, vegetarian and vegan options, and foods that keep our diabetic recipients in mind. We also offer hygiene supplies that may be difficult to acquire, such as first-aid supplies, adult diapers, condoms, and feminine hygiene products.
What has been your greatest joy as CEO and Founder of Giving Back Packs?
My greatest joy is always serving the members of my community and being able to interact with some amazing folks that just need a little help.
As a busy leader, how do you stay fit and healthy, both mentally and physically?
Having a "Type A" personality certainly helps. Naturally, I am a very organized person. Keeping focused on a schedule and regular exercise is just a part of my daily routine and helps me stay balanced.
Outside of Giving Back Packs, what do you enjoy doing?
In my spare time, I run and cook and bake. I also enjoy gardening and spending time with my doggies. Currently, I am also working on my dissertation, so that takes quite a bit of time, as well.
How did you become friends with GoMacro?
GoMacro is a company I was aware of, and I had tried MacroBars even before starting Giving Back Packs. I enjoyed their products and their mission, and when I decided to reach out to companies for donations, GoMacro was naturally one of the companies I contacted. Jola and I spoke several times to discuss how we could partner and benefit one another—and we've been friends ever since!
What is your favorite GoMacro Macrobar (besides Everlasting Joy, of course!)?
Personally, my very favorite flavor is the Cashew Caramel Macrobar. I have a huge sweet tooth, and this bar lets me feel like I'm having a sweet treat, but one that's really healthy!
In addition to supporting Giving Back Packs in LA, proceeds from GoMacro Everlasting Joy are supporting Streets of London in the United Kingdom, inspired by our partnership with Ellie Goulding. Amanda, do you have any words for Ellie Goulding, the inspiration behind Everlasting Joy?
Thank you so much for all that you do to help homeless communities! Having the support of prominent people like yourself helps bring awareness and compassion for the struggles faced by homeless individuals all over the world.
Support the cause! Order a tray of GoMacro Everlasting Joy MacroBars today.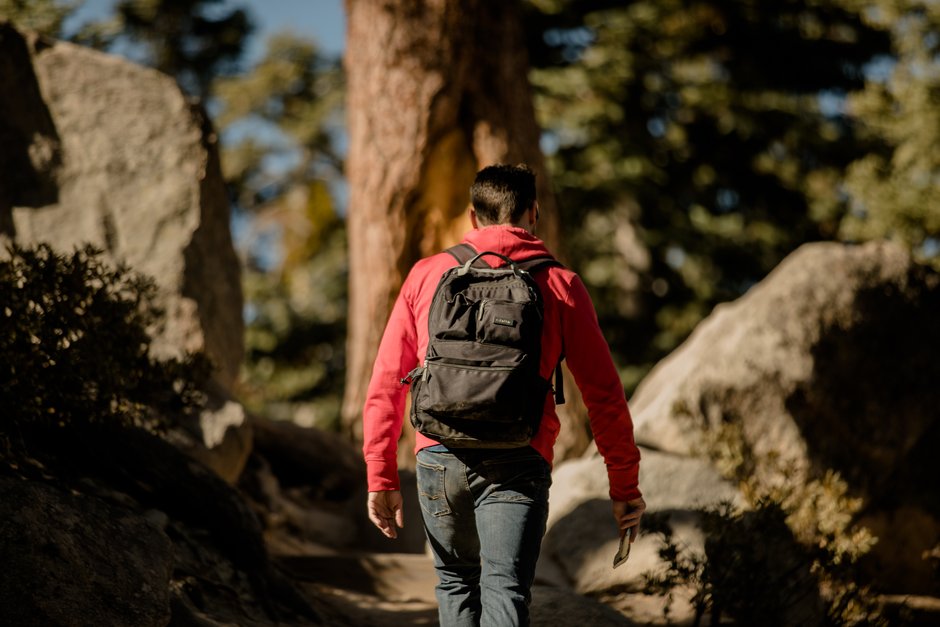 Giving Back with Back Packs for LA's Homeless