Recycling at the GoMacro Facility
Initiatives fulfilling a collaborative goal to be zero-waste and landfill free.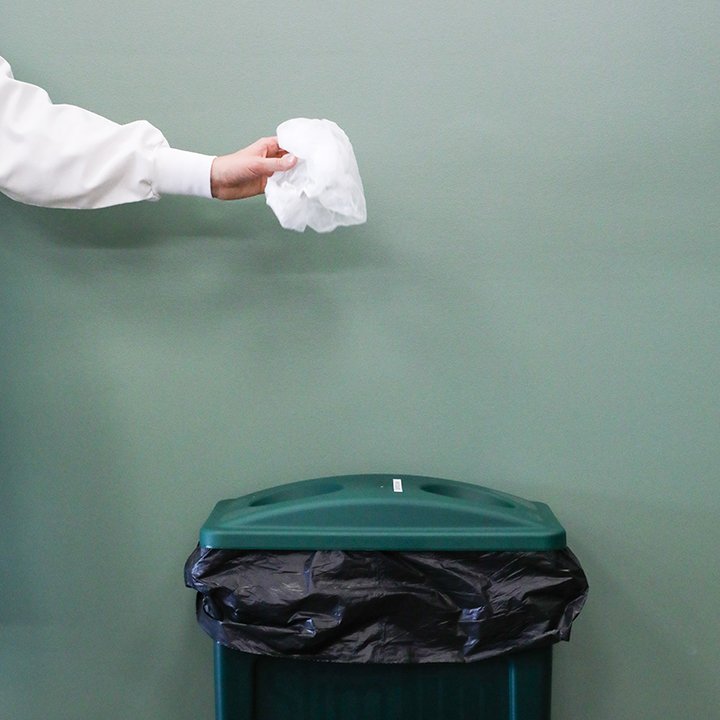 Here at GoMacro, we're passionate about doing our part to reduce our carbon footprint. Let's dive deeper into the details behind our recycling program at our facility in Viola, Wisconsin. Recycling has always been an essential part of our operations. Over the last ten years, our recycling program has significantly evolved – and will continue to innovate in the future. Leading by example, we hope to inspire other companies to implement their own green initiative.
The Evolution Of Our Recycling Program
Since our beginning, GoMacro has implemented many innovative recycling methods, which we utilize to this day. For instance, we still donate food scraps to local farmers to feed their animals. Since 2017, we've eliminated 20,000 lbs. of scrap from finding its way into local landfills. In addition, we make sure that every empty nut butter and syrup pail is donated to local businesses to reduce waste.
With the addition of Jason and Drew to the GoMacro team, our recycling program elevated to a whole new level. What was their idea? To leverage partnerships with eco-friendly companies to assist in our facility recycling efforts. GoMacro uses 500 nitrate gloves a day, roughly 32,000 gloves every three months, so we first partnered with Kimberly-Clark to help eradicate the waste.
With the help of Kimberly-Clark, we now eliminate over 150,000 gloves and 275,000 hair nets from local landfills each year. From working with many sustainability focused companies to employing people with disabilities, Kimberly-Clark does so much good for our world.
Sustainable Food Trade Association (SFTA)
GoMacro has been a member of the Sustainable Food Trade Association for over 4 years. SFTA is a community of business leaders who recognize the importance of moving toward sustainable business models to help reverse climate change. SFTA provides businesses a plethora of tools to learn, report, improve performance, and share best practices to integrate sustainability. Here, a special project called the Climate Collaborative was born.
Climate Collaborative
The Climate Collaborative was formed from a belief that businesses have the potential to do much more to reverse climate change by working together. GoMacro is committed to the Climate Collaborative initiative. Through this initiative, GoMacro has made a public commitment to sustainability under two main recycling pillars: packaging and food waste.
Packaging - On average, packaging accounts for about 5% of the energy used in the life cycle of a food product, making it a significant source of greenhouse gas emissions. By using 100% compostable material in our packaging trays, GoMacro helps reduce these GHG emissions.
Food Waste - In the U.S., nearly 40% of food produced goes to waste. Reducing U.S. food waste by 20% within ten years could prevent 18 million tons of GHG emissions each year. By donating our bars to food shelves, source reduction, and composting, GoMacro has taken a committed stance in reducing food waste.
Why It Matters
With our commitment to the Climate Collaborative we're helping the earth avoid a critical 1.5 degree Celsius increase that scientists predict may trigger disastrous consequences. Recycling is one of the best ways to help save the planet. When we recycle, we help conserve natural resources, prevent pollution, save energy, and so much more. GoMacro has recycled over 35,000 peanut butter pails. And within the last year alone, we've sent over 75.24 tons of recycling to partners to reclaim and repurpose. Now that's collaborative sustainability!
Our Zero Landfill Goal
Our zero-waste goal is simple: to reuse or eliminate all non-product outputs entirely so that nothing ends up in local landfills. To learn more about how you can integrate a zero-waste initiative into your household or business, click here.