DIY Project for GoMacro Customers - Upcycled Blank Journals
Repurpose the sleeve from your MacroBar tray to make this simple DIY project
We're so excited to share with you this simple and sustainable DIY project tutorial on how to make your own upcycled blank journal with the sleeve from a tray of GoMacro MacroBars. Just order a case of full-sized MacroBars online at GoMacro.com or pick one up at a retailer near you to get the tray sleeve. All you need is a GoMacro sleeve, a few household materials and some paper for the pages and you can complete one of our DIY Projects for home.
We suggest that you use paper that's otherwise bound for the recycle bin! Try colorful flyers or computer paper that's already printed on one side. It's fun to layer the stack of pages with different types of paper: colorful flyers, graph paper, junk mail, etc. We also recommend searching thrift stores for old workbooks, journals, notepads that you can use for pages.
DIY PROJECTS FOR HOME: Supplies
-
8.5 "x 11" printer paper used on one side (10-15 sheets per journal) -Crop-A-Dile punch tool or hole punch -string or twine -paper trimmer or scissors
DIY PROJECTS FOR HOME: Tutorial
STEP 1:
First, get your hands on a case of GoMacro MacroBars! Remove the sleeve. If you have extras, that's a good thing.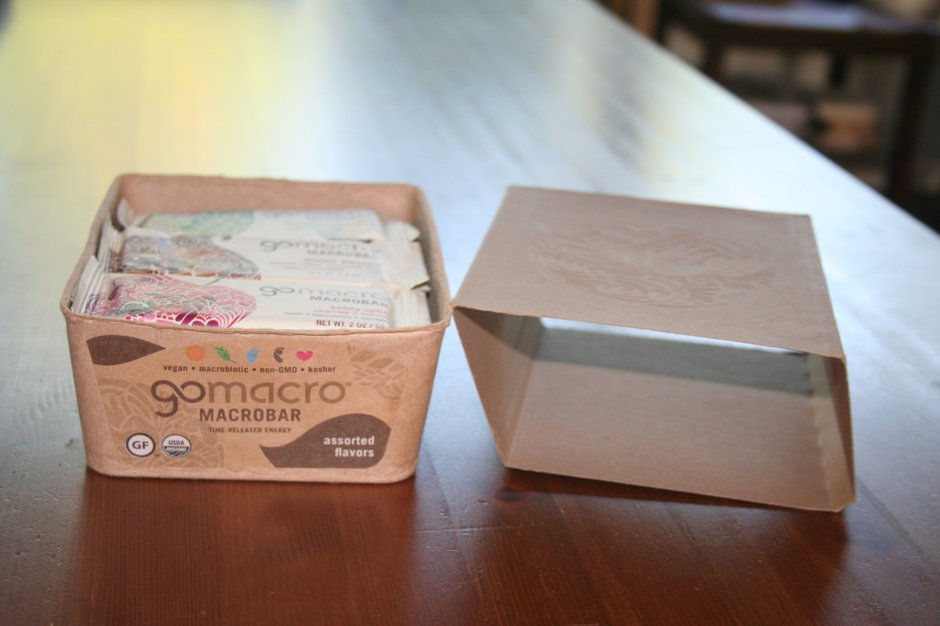 STEP 2: Place sleeve with emblem facing up. Cut along the fold on the right side. You'll now have one piece that looks like a book cover and one extra piece of cardboard (which makes a nice bookmark!). Measure the cover. It should be about 12" long and about 8" high.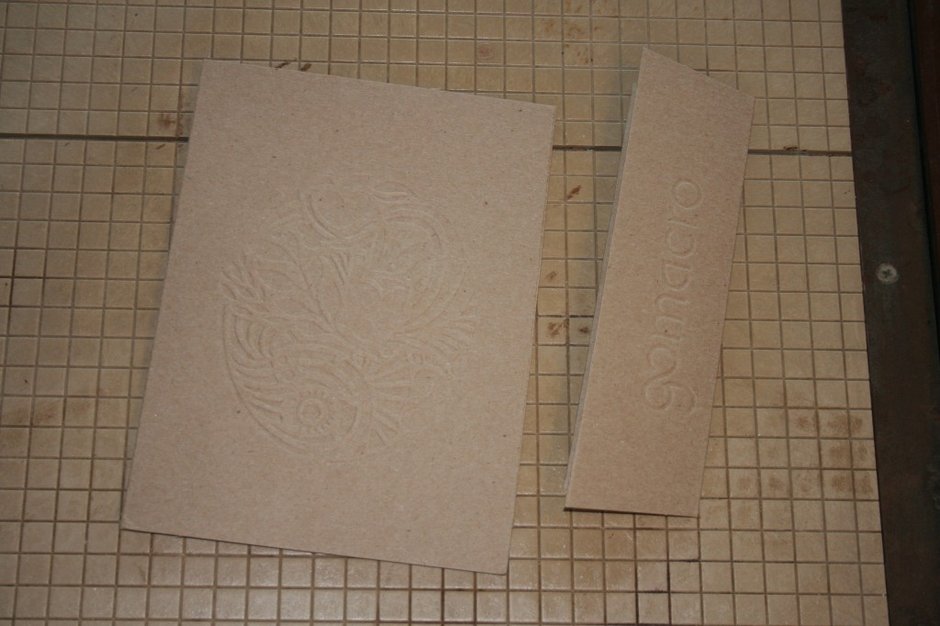 STEP 3: Gather some paper for the pages. We like to use paper that's been printed on one side. You'll need about 15 sheets. Cut the paper so it is 7 1/2" x 11". If you're using 8 1/2 x 11" paper you only have to make one cut because the length is already 11".
STEP 4: Lay the paper in the book with the printed side UP, then lay a few more pages on top with the printed side DOWN. This gives you some blank pages in both directions when it's done. (If you want to get savvy with it, alternate the direction of the page every other page.) Fold pages in half and press down to make a crease with a bone folder or ruler.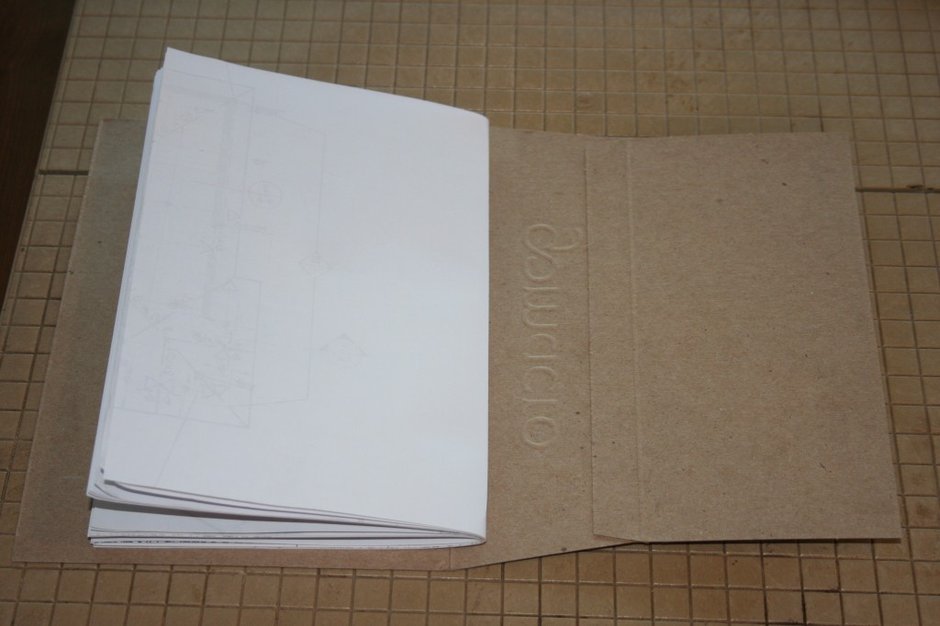 STEP 5: Lay pages flat again inside the cover and clip to the edges. Be sure to line up the inside fold to the fold on the spine of the cardboard cover. Punch a hole at each end on the fold. Aim for approx. 1" from the edge. We use a Crop-A-Dile because it's strong and can punch through many layers, but a regular hole punch should work just fine.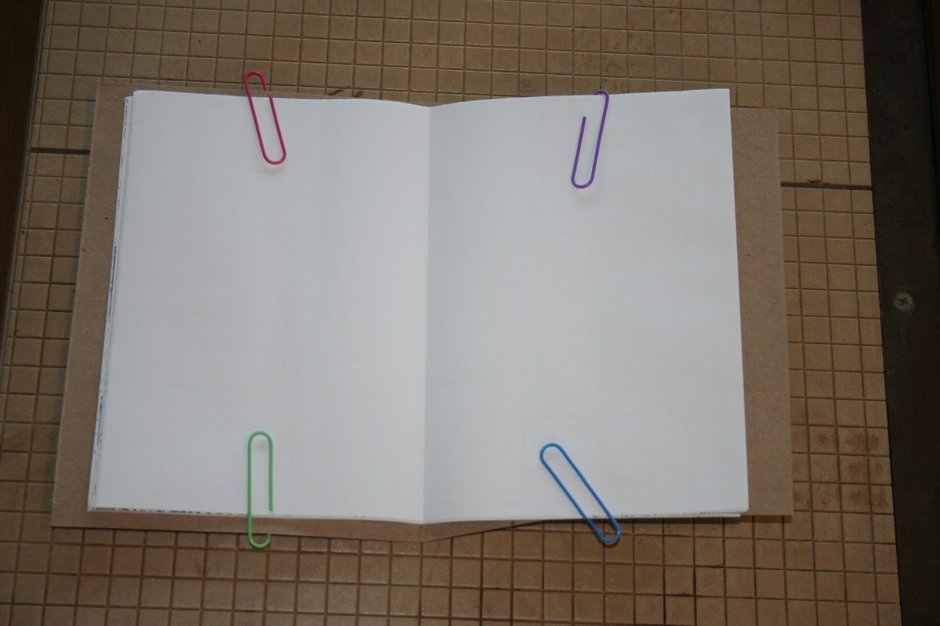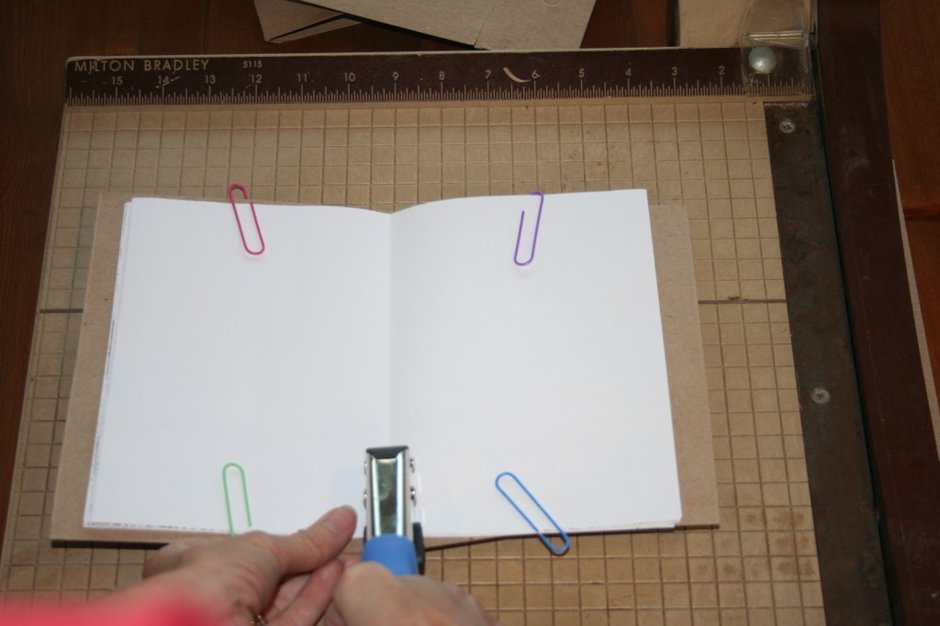 STEP 6: Now you are ready to put twine or string through the holes and tie inside the book. Measure and cut a piece of string 1 1/2 times the height of the book. Feed it through the holes from the outside cover toward the inside of the book. Tie in a double knot and trim.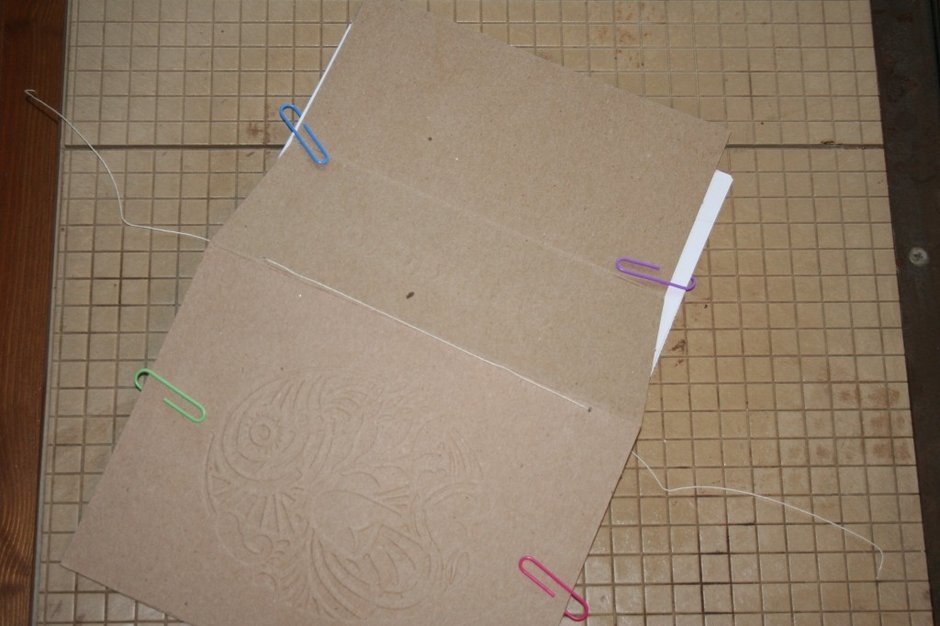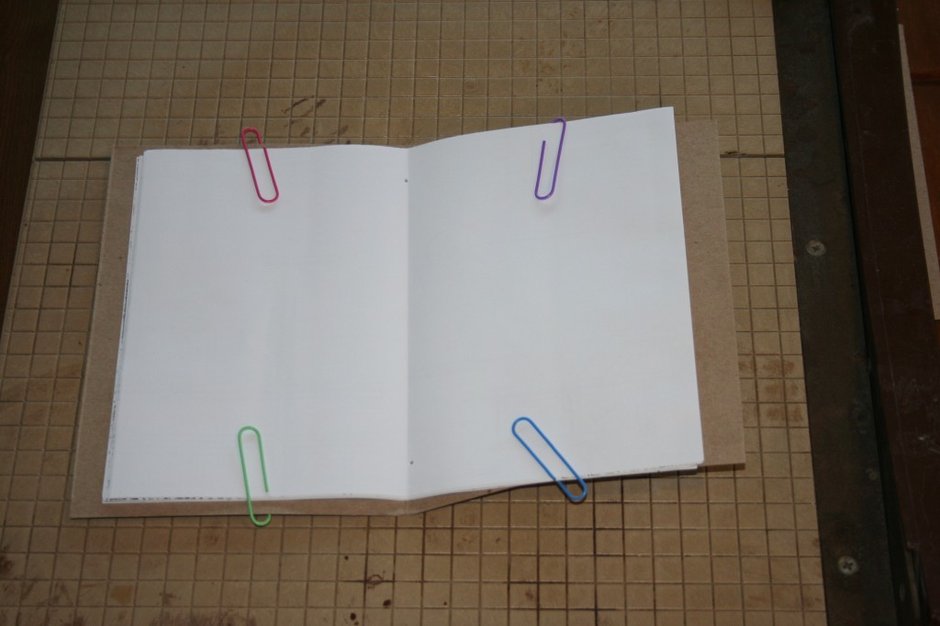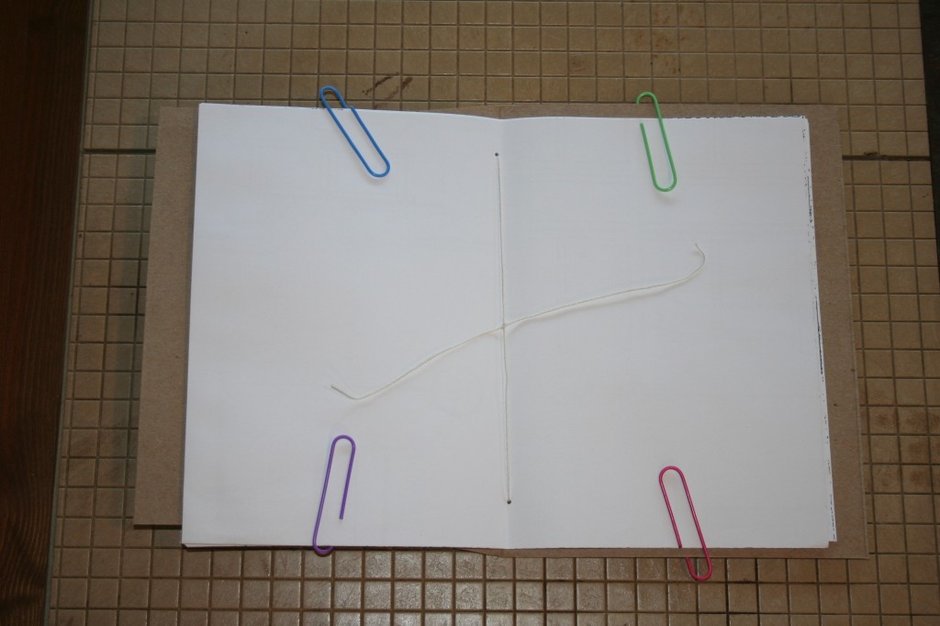 DONE! Fold over and press down along the spine again to flatten the pages. Now you have a beautiful upcycled blank journal! You can make more if you have more GoMacro sleeves.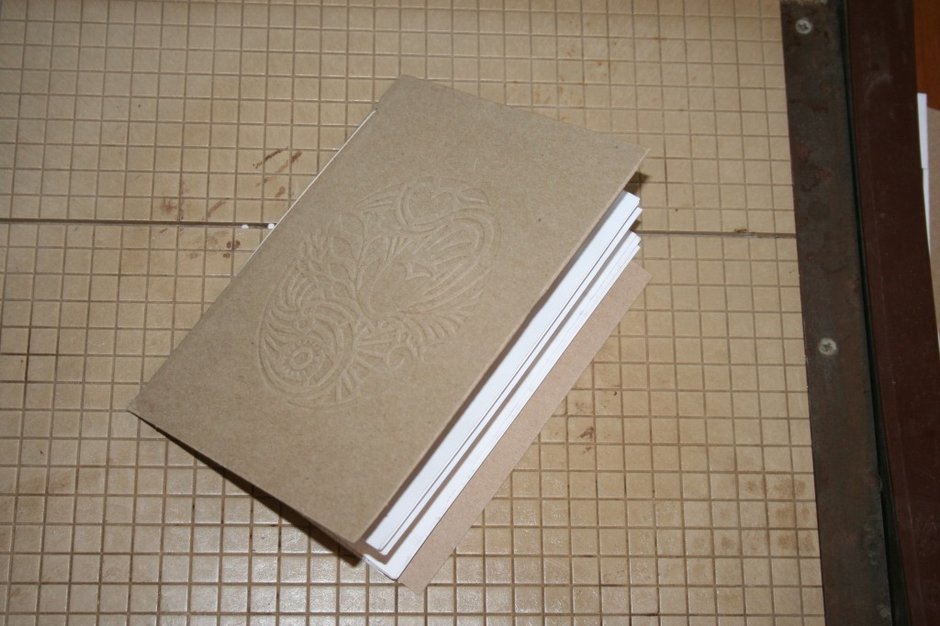 For this one we used elementary school graph paper found at a thrift store for the pages.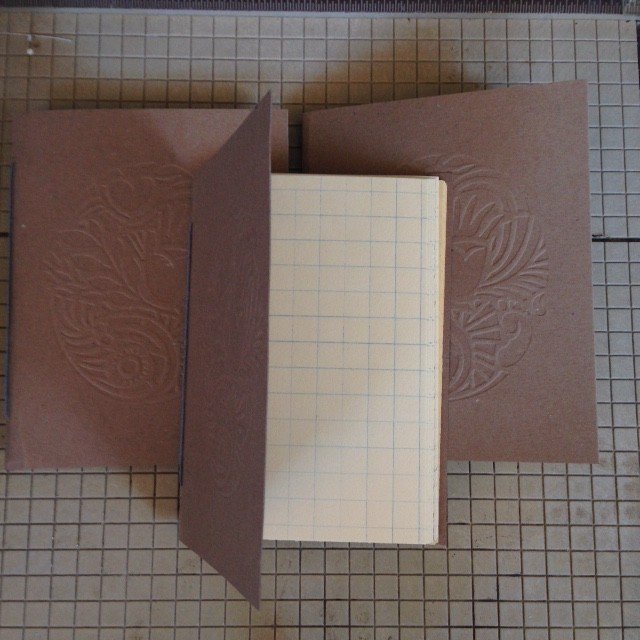 What will you fill yours with? Who will you gift them to?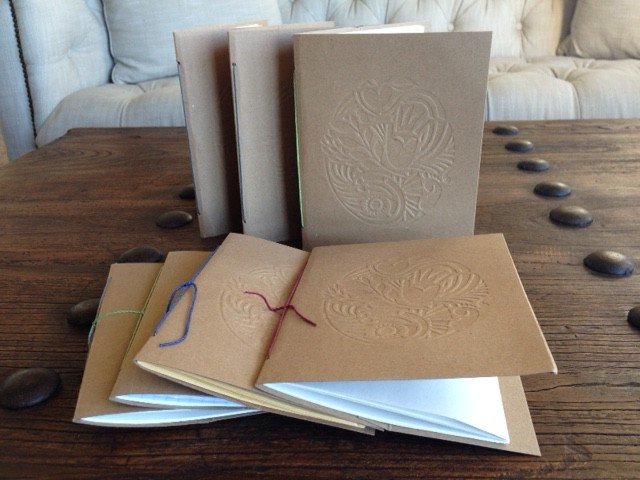 Please comment below if you have questions, share your experience and post photos of your upcycled GoMacro journal on social media with the hashtag #GoMacroJournal.
[Tweet "Simple DIY Project: Make your own #upcycled #blankjournal from a #GoMacro tray sleeve"]