Wholehearted Heaven
Almond Butter + Carob
Creamy almond butter combined with carob creates a delectable, lower-calorie chocolate alternative.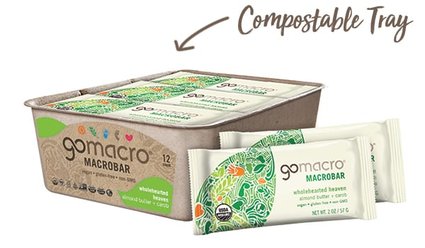 FREE SHIPPING ON ORDERS OVER $60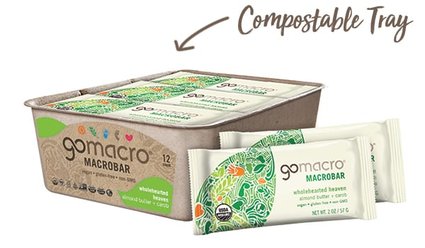 What's Inside
Meet chocolate's healthier cousin, carob, with 3 times the amount of calcium, one-third less calories & 17 times less fat than chocolate. Our Wholehearted Heaven MacroBar is filled with the nutrients your body deserves. Slightly sweet almond butter paired with mild carob will have you saying goodbye to your 3 p.m. cravings.
See Nutrition & Ingredients List
Benefits
Gluten-Free
Dairy-Free
Vegan
Non-GMO
Organic
Kosher
Soy-Free
Organic Almonds

Organic Puffed Brown Rice

Organic Carob Powder

Organic Coconut Oil
5
Chris Streight
October 19, 2019
I have yet to have a flavor of Gomacro bars that I don't like, but this is definitely a favorite. Everything about it is great. I use Osmo Nutrition hydration for my workouts over an hour along with Gomacro bars. The combo works extremely well to properly hydrate and take in quality calories for cycling, running, hiking, etc.
5
Kris
September 14, 2019
Super delishes bar-thumbs up
5
Sarah
April 10, 2019
I'm sensitive to chocolate, amongst other things, and this is my go to treat for when I'm craving something chocolate-like. It's creamy and delicious.
5
Kelly
April 7, 2019
This bar is my favorite one of GoMacro's! It's subtly sweet with a good chewy texture. Perfect mid-day or on-the-go snack. I always have one on me for that afternoon slump and whenever I go hiking.
5
Jamie
December 7, 2018
This Bar is by far my favorite snack of all time! I've had a hard time finding them in stores, however I make sure to go out of my way to make the Journey to whole foods or purchase them online when possible. They have the perfect texture and just enough sweetness along with lots of nutrient to help keep me going through the afternoon! On top of it, gomacro's customer service level is out of this world! These people forever have my business
5
Joy
October 5, 2018
Delicious. I'm addicted to and eat this bar almost every day. The carob flavor has a mildness to it. I would recommend to keep it in the refrigerator and also be careful if you have a sensitive dental situation. Periodically I bite into something a bit hard, which is the risk I accept with any nut, seed or date bar.
5
Maru
September 6, 2018
These bars are great because they are very satisfying, taste very good and are not sweet.
5
Stephanie
May 29, 2018
AMAZING! The almond butter and carob combo is SO delicious. I absolutely love this bar and it's really filling for a mid morning or afternoon snack!