10 Nutrition Tips for National Nutrition Month
Bite into a healthy lifestyle through local plant-based eating, choosing real, whole foods, and more.
Spring forward with National Nutrition Month! What better way to launch into spring than by challenging yourself to a healthier lifestyle? With March being National Nutrition Month®, sponsored by the Academy of Nutrition and Dietetics, it's a great time to start!
National Nutrition Month is an education and information campaign created annually by the Academy of Nutrition and Dietetics. Initiated in March 1973 as a week-long event, "National Nutrition Week" became a month-long observance in 1980 in response to growing public interest in nutrition and has continued to grow as more people become conscious of making healthier choices about their nutrition to eat right.
The nation's top health and nutrition experts recently made recommendations for the country's upcoming 2015 Dietary Guidelines, specifically advising we adopt "plant-strong" diets—meaning more fruits and vegetables, and less animal products.
The theme for 2015 is "Bite into a Healthy Lifestyle," which encourages you to adopt eating and activity plans focused on consuming fewer calories, making informed food choices, and getting daily exercise to achieve and maintain a healthy weight, reduce the risk of chronic disease, and promote overall health.
So with the season's promise of new beginnings, why not dedicate yourself to making some positive changes? At GoMacro, we're fans of a balanced diet and lifestyle. With our roots in macrobiotic eating we slant toward a vegetarian and vegan lifestyle, but we believe strongly that you'll benefit the most by eating to meet the needs of your own body and health requirements. Here are our nutrition tips to kick-start eating right for National Nutrition Month.
GoMacro's 10 Macro Principles To EatING RIGHT
Eat locally produced foods whenever possible. You will support your local community and reduce greenhouse emissions.
Eat real food. Buy fresh food and vegetables as much as possible. When you do buy processed foods, make sure the ingredients are simple and healthy. If you don't understand it, don't buy it.
Cook, cook, cook. The more you practice the better you'll get; plus you'll learn how to appreciate good food.
Enjoy your food. Eat slowly, savor every bite, and, most of all, chew your food. Your immune system will benefit and your health will improve.
Think about where your food comes from. Do your best to make sure that no person or animal has suffered to provide the food that you eat.
Don't use additives, preservatives or refined ingredients. The available nutrients in food have decreased significantly in the last fifty years. Make sure that your food contains maximum vitamins and minerals.
Value quality rather than quantity in food but also in all other aspects of your life.
Find out what makes you happy and make time for it by getting rid of the non-essential things in your life.
Moderation, moderation, moderation. Finally, nobody says it better than this old Swedish proverb: "Fear less, hope more; eat less, chew more; whine less, breathe more; talk less, say more; love more and all good things will be yours."And last but not least:
Break the rules once in a while. There may be special occasions when you want to throw the healthy eating rules out the window. Or perhaps you simply want to treat yourself for the hard work you've put in. Go ahead—you deserve it. Enjoy your favorite treats and sweets. Just remember #9 above in doing so!
Bite Into a GoMacro MacroBar
National Nutrition Month wouldn't be complete without indulging in a tasty GoMacro MacroBar. Our clean, simple ingredients help nourish your body, making our bars an ideal snack for eating right on the go.
Resources:
http://www.nationalnutritionmonth.org
https://www.gomacro.com/blog/world-vegan-day-tips-living-macro-vegan-lifestyle/
http://www.thepostathens.com/opinion/march-is-national-nutrition-month-so-start-making-good-food/article_526335e2-c5ea-11e4-90c0-a7e8f95d9522.html?mode=story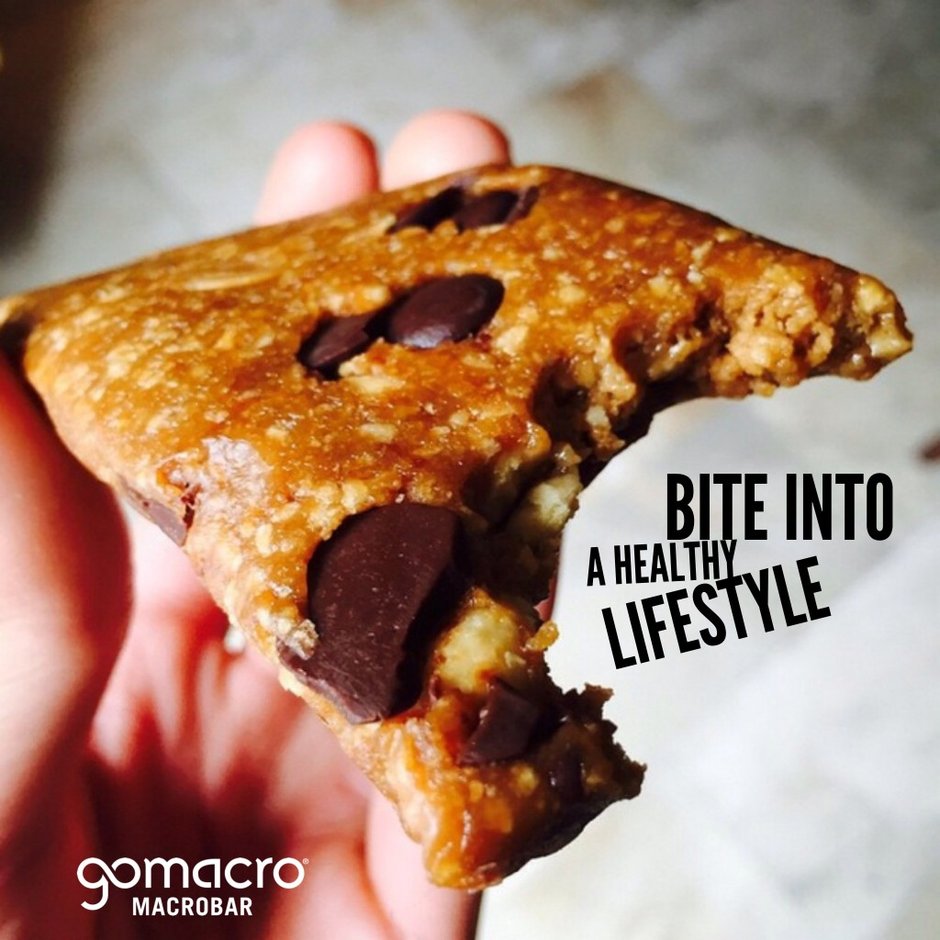 10 Nutrition Tips for National Nutrition Month