GoMacro Recycling Ideas: Growing Vegetables from Seed Using GoMacro Compostable Tray Packaging
Start your own vegetable garden and help sustain the planet...no green thumb required!
Guest blog by organic farmer Justin Huhn
Starting your garden vegetables from seed is a time-honored tradition, and a practice most gardeners find great pleasure in doing. Give it a try this year, and grow your most abundant garden yet! I'm excited to show you some new recycling ideas and how to start seeds successfully, and get you going on a thriving garden in this simple tutorial.
Getting Started in the Garden: Growing Vegetables from Seed
Starting vegetables from seed is one aspect of gardening that is often overlooked by novice gardeners. The assumption is usually that it will be difficult…that it's 'safer' and easier to purchase nursery starts and avoid the seed starting phase altogether. But seasoned gardeners know a little secret: starting from seed is
key
to growing an abundant, healthy garden.
Here are a few good reasons to start your vegetable plants from seed:
You can grow much stronger, healthier plants
Starting from seed is less expensive than buying nursery starts
You have thousands of varieties to choose from
You can grow from seed to harvest
Gathering Supplies
First, you are going to need a few basic supplies to grow garden vegetables from seed:
Soil - A bag of organic potting soil will do. I recommend Fox Farm's 'Ocean Forest.'
Seeds - Source your seeds from a reputable, online or mail-order company. Avoid seed racks in big-box stores because they typically are not organic or Non-GMO.
Starter Trays - Your empty GoMacro boxes make excellent seed-starting trays! They're 100% compostable. I love coming up with new recycling ideas.
Planting Seeds TUTORIAL
STEP 1
Fill your GoMacro tray almost to the top with potting soil. Pack it in a bit, and level the soil surface.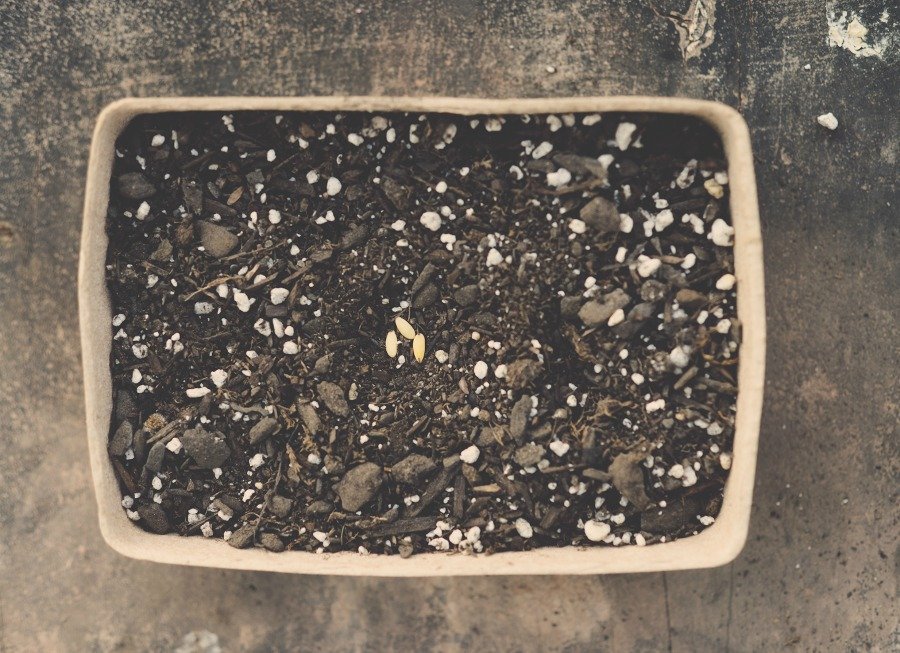 STEP 2
Plant your seeds. The depth that you plant your seeds is important! As a general rule of (green) thumb, seeds should be planted at a depth 3-4 times the thickness of the seed. So for example, melon seeds (pictured) are approximately 1/16" thick. Therefore, melon seeds are best planted around 1/4" deep.
Sowing your seeds too deep will require too much energy from the germinating seed to break through the soil. Sowing too shallow will increase the chances of the seed not taking on moisture correctly (drying out) and not germinating at all.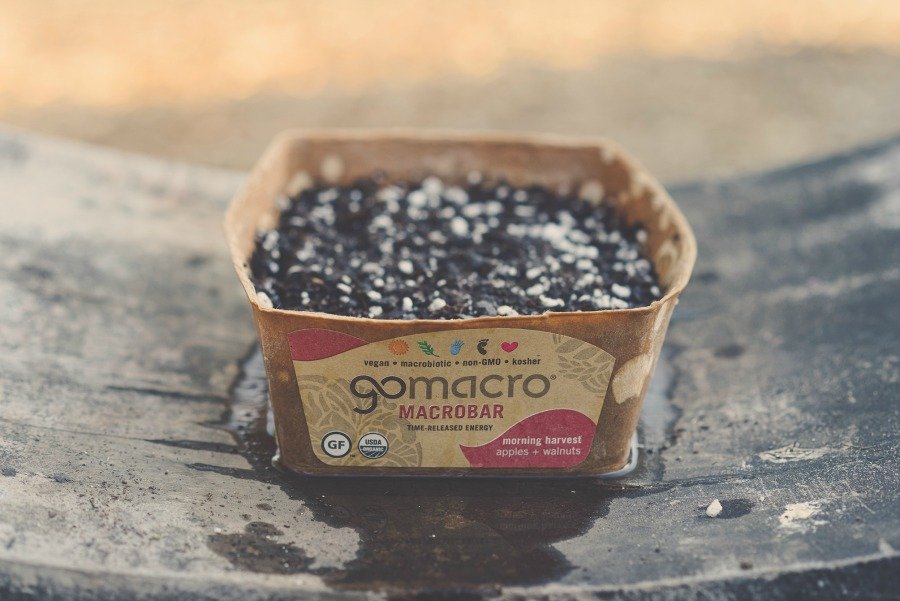 STEP 3
Water thoroughly. It's important that the entire soil profile of your starter tray is watered and remains moist throughout the germination period. Give your starter tray a little water once or twice a day until your seedlings break through the soil surface. Then, water once a day. Be sure to not let your seedlings dry out!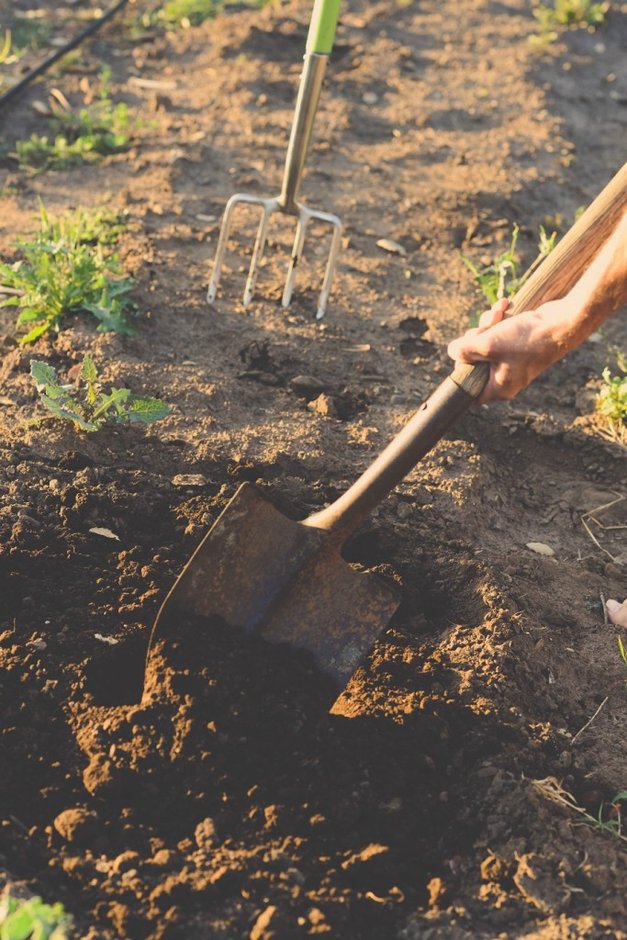 STEP 4
When your seedlings are 2-4 weeks old and a few inches tall, they are ready to transplant into the garden! Loosen the soil where you will be planting with a shovel or digging fork. Add a handful of organic fertilizer to the area and mix it into the soil.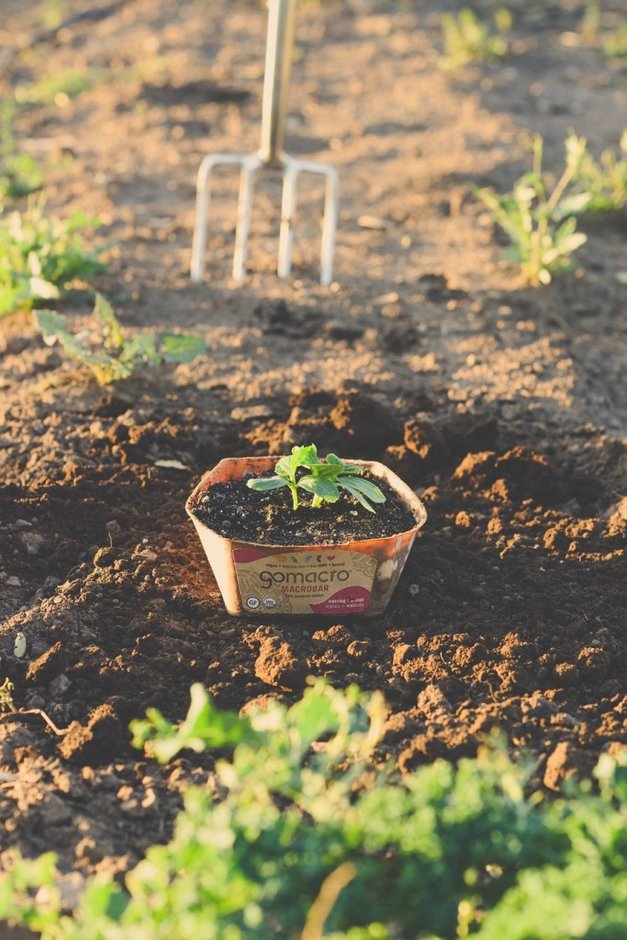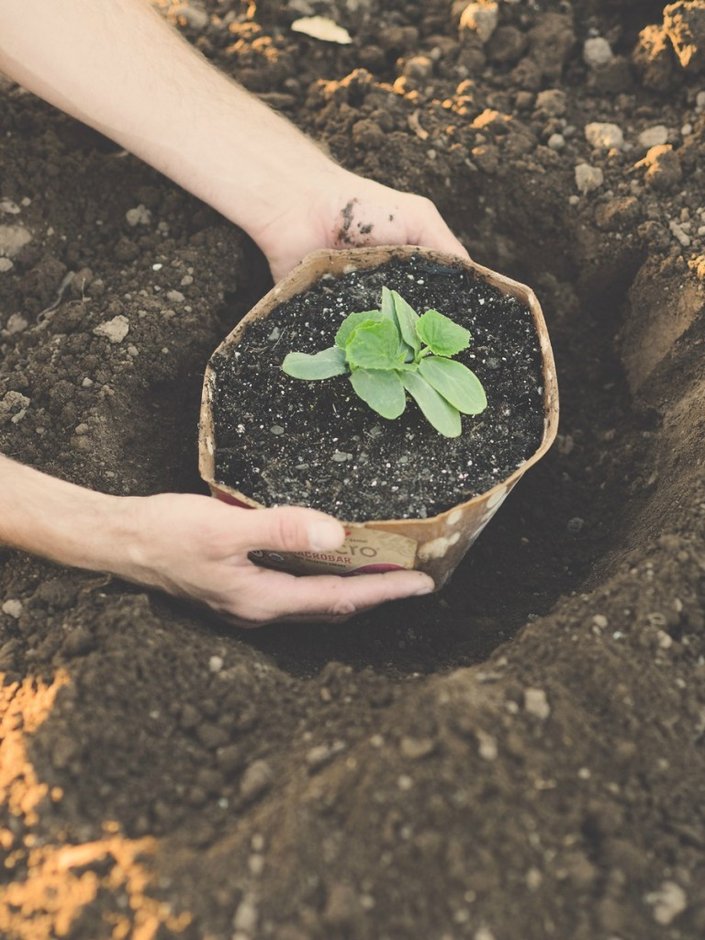 STEP 5
Dig a hole slightly deeper than your starter tray, and place the compostable tray with your seedlings into the hole. Fill in around and on top of the tray, pressing lightly to 'tuck in' your transplant.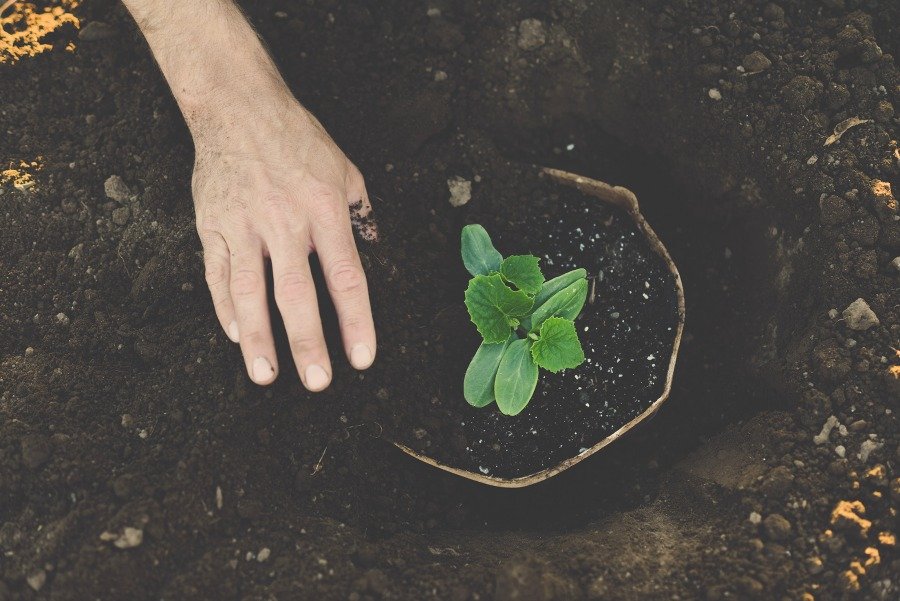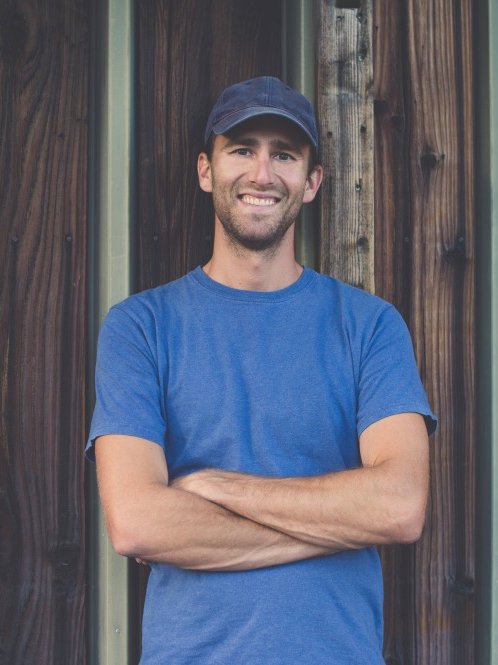 STEP 6
Water thoroughly and deeply. It's very important to water deeply when planting. This will ensure that the soil in contact with your starter tray is moist which is necessary for the cardboard tray to break down, allowing the roots to dig deep into the soil.
I hope you'll try starting your veggies and herbs from seed with this simple tutorial. Let us know in the comments what you think of our tutorial and what you'll be planting this season. We'd love to hear from you. And if you need some GoMacro trays to get your garden started you can order GoMacro MacroBars by the case in their online store.
Photography by Mariana Schulze.
About the Author
Justin Huhn is an organic farmer, seed grower, and passionate gardening educator. He is the founder of The Seedkeepers, a gardening and seed saving educational blog. For more information about Justin and his projects, visit
www.theseedkeepers.com
.