Spread Love with Feeding San Diego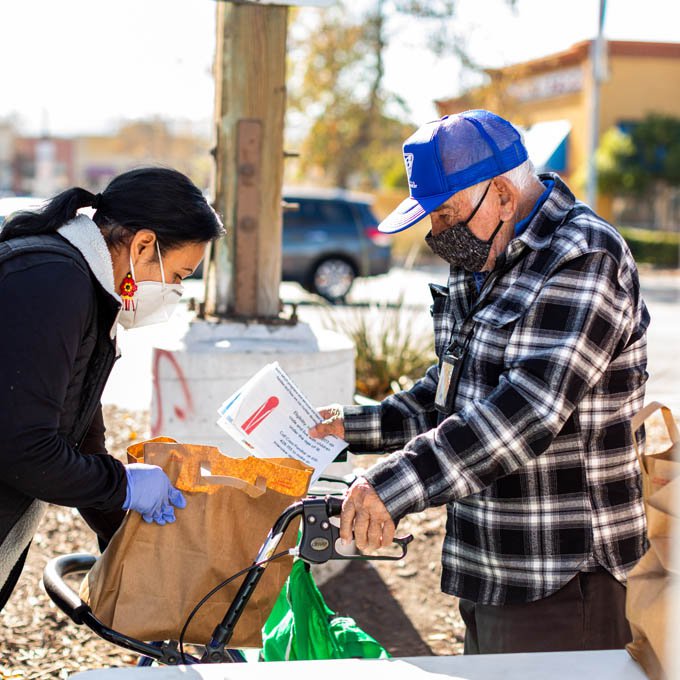 February is the month of love and a time to emphasize the importance of compassion and kindness in our lives. Both kindness and partnerships are key when it comes to ending hunger for the more than one million people in San Diego County who are at risk of experiencing it.
Year round, a percentage of annual net proceeds from our Everlasting Joy MacroBar goes to Feeding San Diego. Feeding San Diego is a branch of the national organization, Feeding America, working to feed America's hungry through a nationwide network of member food banks.
With inflation the highest it has been in 40 years and the effects of the pandemic crippling families countywide, the increased need for food assistance persists across all areas of San Diego County. Below are five ways you can spread love and kindness this February and beyond by supporting Feeding San Diego's mission to end hunger through food rescue.
Send an E-Card with Love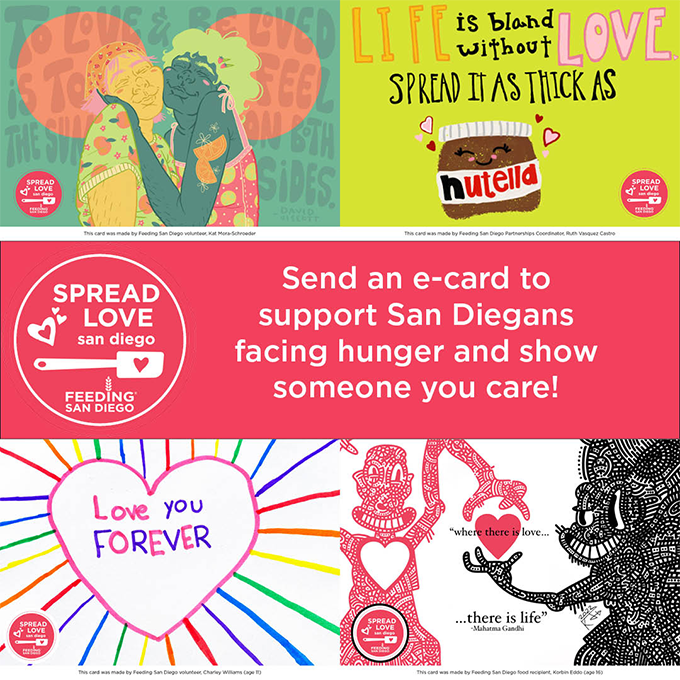 Feeding San Diego tapped four talented San Diegans to design e-cards for you to send virtually with love. By making a gift, you will spread love to someone special, help rescue food, and help provide meals for people facing hunger. Every $1 helps provide two meals.
Volunteer in San Diego or Remotely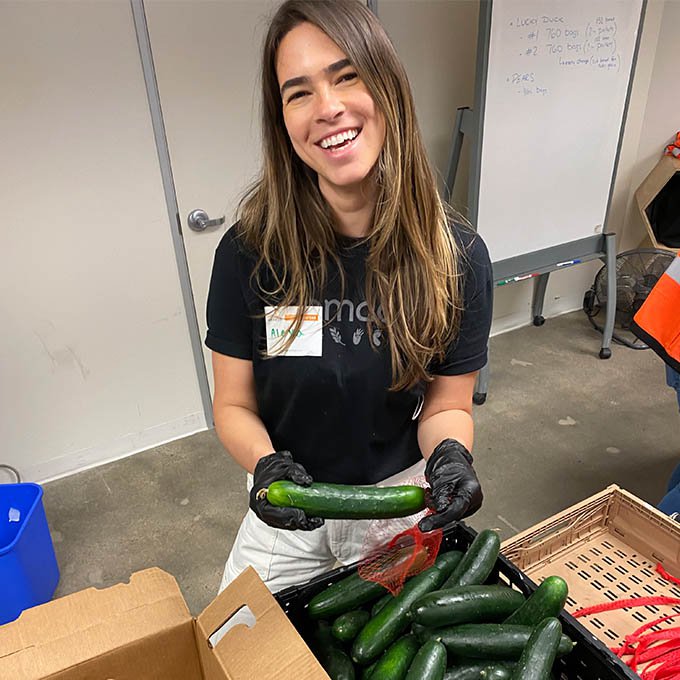 Volunteers are a crucial part of the mission at Feeding San Diego. With an ambitious goal of ending hunger in San Diego County through food rescue, they rely on those willing to donate their time to our cause. Feeding San Diego has many volunteer opportunities at their Sorrento Valley headquarters and other locations in the community, as well as options to volunteer remotely.
Start a Fundraiser
Gather your family, friends, coworkers, or volunteers and host a fund drive! Every dollar donated helps to provide nutritious meals to those in need.
Spread the Word
Help bring awareness to the issue of hunger in San Diego County and support Feeding San Diego's work by posting on your social media channels, using one of their fun Zoom backgrounds, or just through word of mouth.
Shop and Support
If you're planning on purchasing GoMacro products this month, we encourage you to consider giving our Everlasting Joy MacroBar a try! Not only is it Certified Organic, Vegan, and Gluten-Free…a percentage of proceeds helps provide families and children with healthy meals.
Shop the brands that give back to Feeding San Diego, such as Belmont Park and GoMacro. By supporting these campaigns, your purchase is contributing to providing our neighbors in need with access to nutritious meals.