Sustainable Living: GoMacro + Sibu Beauty
A partnership committed to clean, ethically-sourced ingredients and making conscious decisions to better ourselves and the planet.
Sustainability begins with all of us, but how do we make healthy and conscious choices to better ourselves, our communities and our planet? This can often be a challenging problem to solve but sustainable living can easily be achieved through discerning action.
When you choose to eat consciously and healthfully you're choosing to take care of yourself in the best of ways. When you choose a healthy product that supports its local community and the Earth, you're choosing to take care of yourself and the whole planet. True sustainability in the marketplace works with both consumers and companies together. And, it works even better when two product companies, committed to bettering the planet and the people they serve, partner to amplify a sustainable mission.
At GoMacro, we responsibly source our ingredients and sustainably steward the Earth using the Equal Partner Program. Our tray packaging is compostable and made from 100% post consumer waste. We value treading lightly with our carbon footprint and recently became a Carbonfree® Business Partner. In addition to our environmental standards, we also use wholesome, healthy ingredients. GoMacro is uniquely macrobiotic with our founding principles based on a macrobiotic diet—seasonal healthy eating and healthy living; if nature didn't make it, we won't use it. When you choose a product like GoMacro, you're partaking in healthy eating and supporting a company that helps the planet. This is the new-paradigm model for sustainable business that we value and love. Sustainable living works even better when brands that source and work with environmental integrity partner together.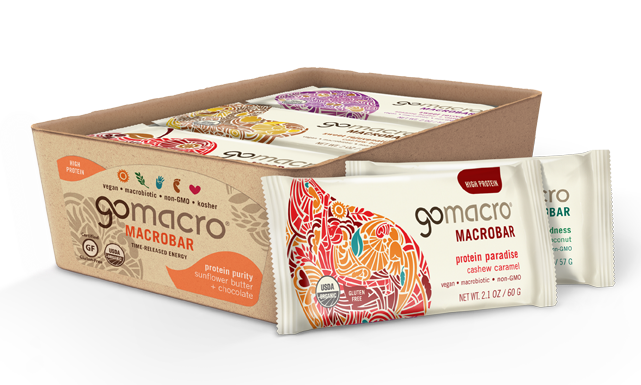 We're thrilled to be partnering with Sibu Beauty, makers of fine body care products as well as high-powered supplements using the powers of the Sea Buckthorn berry. If you haven't heard about the remarkable properties of this berry, get ready to learn about this small orange powerhouse. The Sea Buckthorn berry is quite dynamic and produces over 190 phytonutrients, largely as a survival mechanism to survive in the harsh conditions of the Tibetan Himalayas, where it is wildcrafted and hand-harvested. Besides the ample supply of antioxidants, Sea Buckthorn also contains the prized Omega-7 essential fatty acid, an omega fat that is highly nourishing to the skin, hair and nails.
As a company, Sibu works in sustainable partnerships with local villagers in the Tibetan Himalayas. Sibu uses all recyclable plastics, partners with the Forest Stewardship Council, is also Equal Partner Program, Cruelty-Free and Vegan, GMO-Free and like GoMacro, works in philanthropic practices. Read about how the Sibu Sea Buckthorn is harvested. This early morning ritual, thousands of years old, is honored year after year during the short 4-6 week Sea Buckthorn berry harvest season in September and October. Learn about the Sibu Sea Buckthorn Harvest.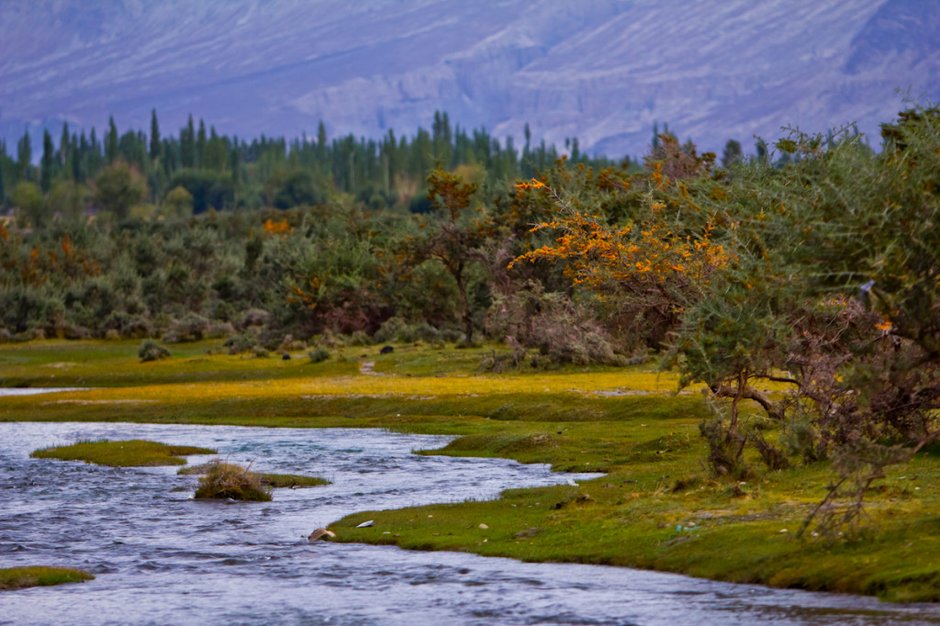 To celebrate our partnership we're hosting an Earth Day Facebook Giveaway over on Sibu Beauty's Facebook Page. Hop over and enter for a chance to win some great products from Sibu and GoMacro. Offer valid 4/22/15 through 4/24/15.
Edited Aug 2021