Organic Giveaway: GoMacro + Synergy Organic Clothing
Go Organic with A Organic Giveaway from GoMacro and Synergy Organic Clothing!
We're pleased to announce that we've partnered with Synergy Organic Clothing for a fun giveaway! This Santa Cruz based company believes their customers have the right to know who, what, where and how their clothing is made. Synergy Organic strives to make clothing that looks good, and is also gentle on the Earth. At GoMacro we make a point to promote individuals, companies and organizations that contribute to a green economy and cultivate conscious living and eating.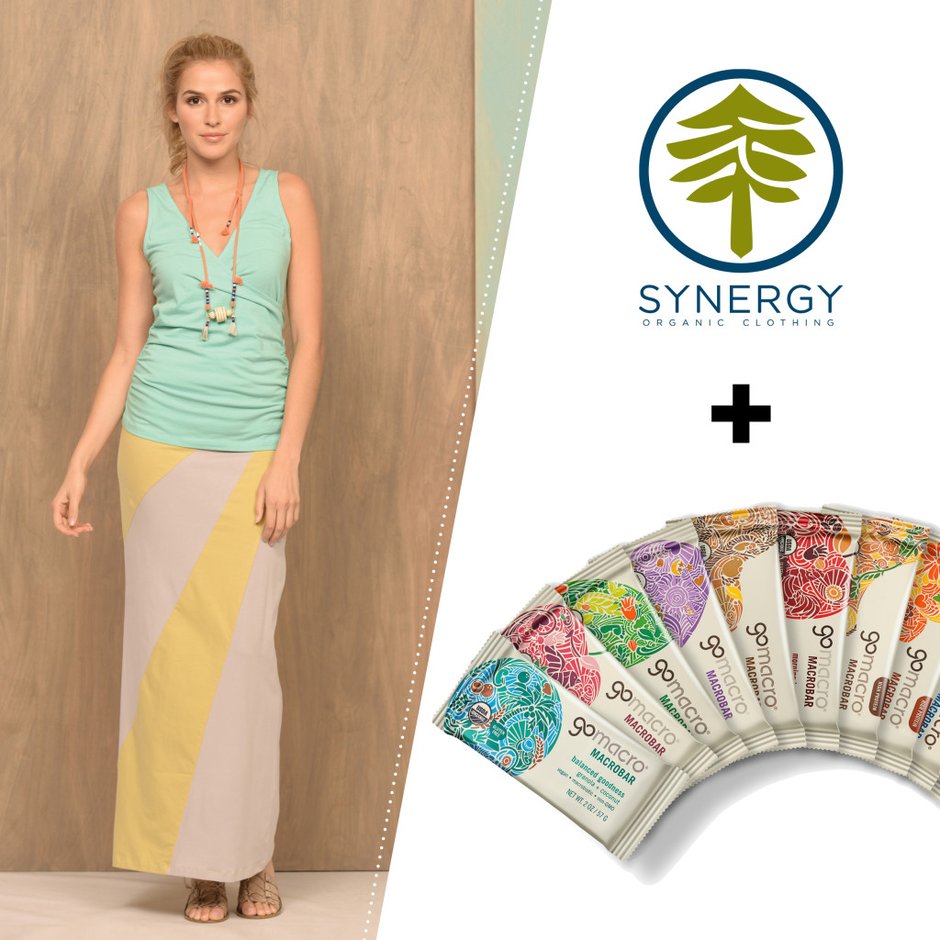 At GoMacro we believe in living a healthy, organic and sustainable lifestyle. Our mission is to manufacture wholesome, healthy snacks, because we believe that food and food quality impact health, happiness and well being for all. We source all our ingredients from like-minded companies and aspire to do business with similar companies, organizations and individuals as much as possible.
Synergy Organic Clothing makes most of their stylish clothing with organic cotton from India, dyed with low impact dyes, then handmade in Nepal, according to fair trade practices and verified by the owners' long-term relationships with manufacturers in Nepal.
In celebration of sustainability and giving back, we're offering you the chance to enter our Organic Giveaway on Facebook!
It's so easy to enter! Here's how: 1. 'Like' the GoMacro Facebook page 2. 'Like' the Synergy Organic Clothing Facebook page 3. Comment on the Facebook Giveaway Post on either page
Voila! A few clicks of the mouse and you're entered to win a prize estimated at more than $300 dollars! Our prize includes 3 boxes of GoMacro MacroBars (approx. retail value $150) and 3 items of your choice from synergyclothing.com (approx. value $150-$300).
Giveaway runs August 26, 2014 – September 9, 2014. Winner announced September 12, 2014. Must be 18 to enter. Valid to U.S. residents only.