Healthiest and Tastiest Prote…
Healthiest and Tastiest Protein Bars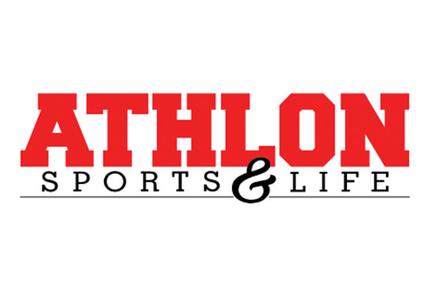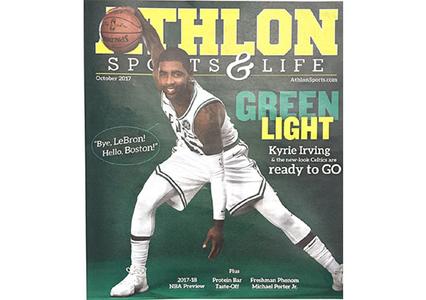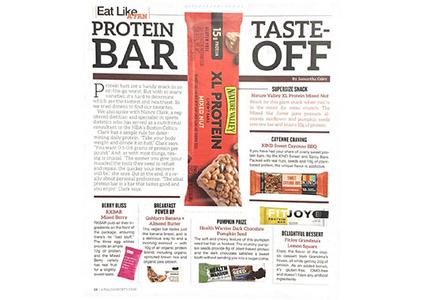 Healthiest and Tastiest Protein Bars
Protein bars are a handy snack in an on-the-go world. But with so many varieties, it's hard to determine which are the tastiest and healthiest. So we tried dozens to find our favorites.
We also spoke with Nancy Clark, a registered dietitian and specialist in sports dietetics who has served as a nutritional consultant to the NBA's Boston Celtics.
Clark has a simple rule for determining daily protein. "Take your body weight and divide it in half," Clark says. "You want 0.5-0.8 grams of protein per pound." And, as with most things, timing is crucial. "The sooner you give [your muscles] the tools they need to refuel and repair, the quicker your recovery will be," she says. But in the end, it's really about personal preference. "The ideal protein bar is a bar that tastes good and you enjoy," Clark says.
Breakfast Power Up
GoMacro Banana + Almond Butter
This vegan bar tastes just like banana bread, and is a delicious way to end a morning workout -- with 10g of an organic protein blend, including organic sprouted brown rice and organic pea protein.
Featured Product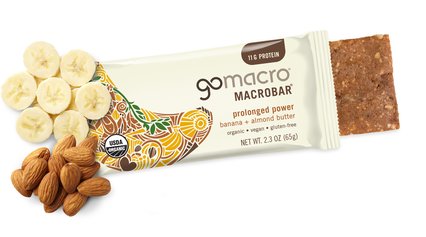 Banana + Almond Butter