GoMacro Installs 844 Solar Pa…
GoMacro Installs 844 Solar Panels on New Facility
GoMacro Installs 844 Solar Panels on New Facility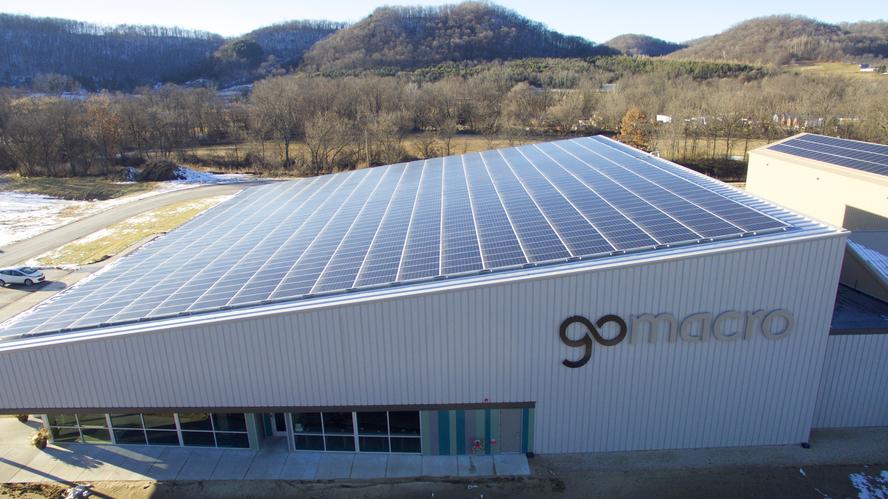 Located in Viola Wisconsin, GoMacro new facility is smartly equipped with 844 solar panels, each 3-feet wide and 6-feet-long. These state-of-the-art solar panels are the primary source of the company's power needs, with the remaining energy sourced from local wind farms. The incredible solar panel installation was made by a local Wisconsin company named Ethos Green Power.
In the month of December, GoMacro's solar array created 8.97 MWh of energy. Operations self-consumed 6.16 MWh of this solar energy and exported 2.81 MWh back to the grid. In November, the solar array created 10.92 MWh of energy. The facility's December demand was 39.96 MWh. Operations self-consumed 8.27 MWh of solar energy and exported 2.66 MWh back to the grid. These first two months were successful in offsetting the CO2 Emissions by 21,482.51 kg, which is the equivalent of 1,191.78 trees planted.
This initiative is a continuation of GoMacro's ongoing dedication to a sustainable food system, and building a bar company that supports positive change.