GoMacro® Announces Launch of …
GoMacro® Announces Launch of Newest MacroBar® Flavor: Mint Chocolate Chip
GoMacro® Announces Launch of Newest MacroBar® Flavor: Mint Chocolate Chip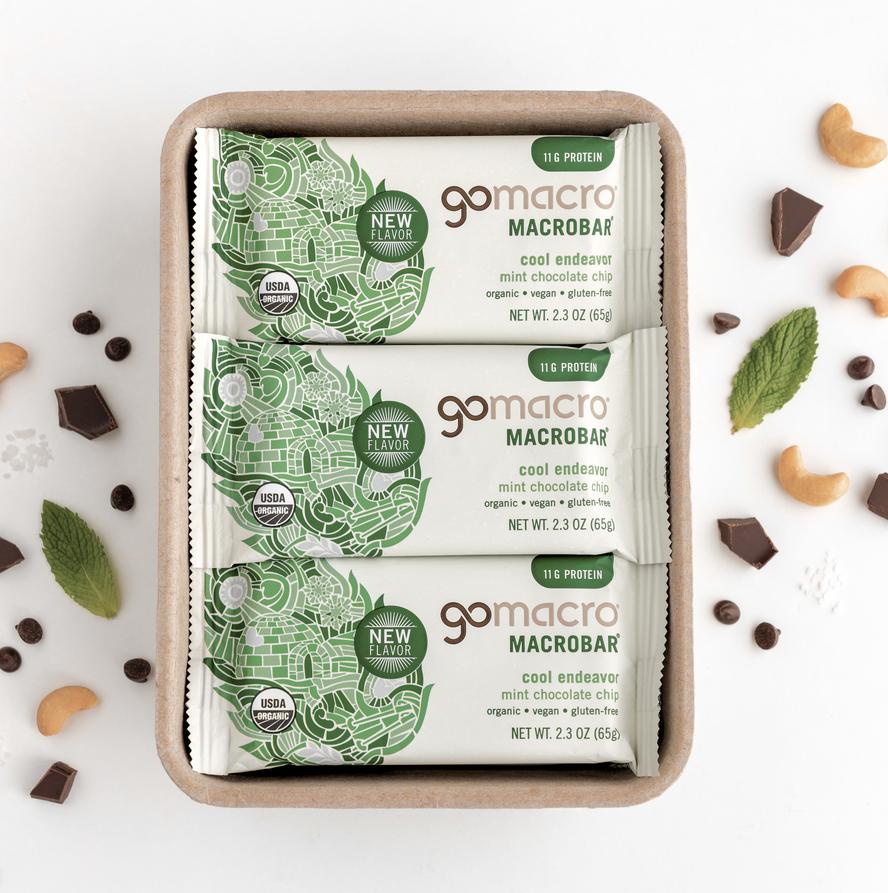 GoMacro®, known for its organic, plant-based protein and nutrition bars, is excited to celebrate the newest addition to its MacroBar® lineup: Cool Endeavor™. Along with full-size MacroBars, this Mint Chocolate Chip flavor will also be available as a MacroBar® Mini.
Like all GoMacro products, Mint Chocolate Chip is Certified Organic, Vegan, Gluten-Free, Kosher, Non-GMO, C.L.E.A.N., and Soy-Free. The new flavor was developed in-house by the Research & Development team and inspired by recipes from the kitchen of GoMacro's mother-daughter founders, Amelia and Jola.
"We're always listening to feedback from the GoMacro community and creating bars that fit their needs and lifestyle," says Jola Sonkin, Co-Founder and CEO of GoMacro. "Mint Chocolate Chip reflects our commitment to making organic, plant-based snacks that also deliver incredibly delicious flavor. We can't wait for everyone to try this highly requested addition to the MacroBar lineup!"
Crisp mint meets creamy chocolate for a Cool Endeavor that refreshes and soothes the soul. Our Mint Chocolate Chip MacroBar combines 11 grams of plant-based protein with organic cashew butter and a touch of peppermint for the chillest companion...wherever you go!!
Mint Chocolate Chip MacroBar Minis offer the same delicious experience in a perfectly pocket-sized bar that's perfect for snacking on-the-go. All GoMacro products are made using sustainably sourced ingredients. GoMacro is 100% carbon neutral and uses 100% recyclable or compostable packaging for all of its products.
Mint Chocolate Chip MacroBars along with all 16 MacroBar and six MacroBar Mini flavors can be purchased on gomacro.com or at select retailers nationwide. Visit the Store Locator to find a retailer near you.