Meet Our Newest Give Back Par…
Meet Our Newest Give Back Partner: Autism Tree
Meet Our Newest Give Back Partner: Autism Tree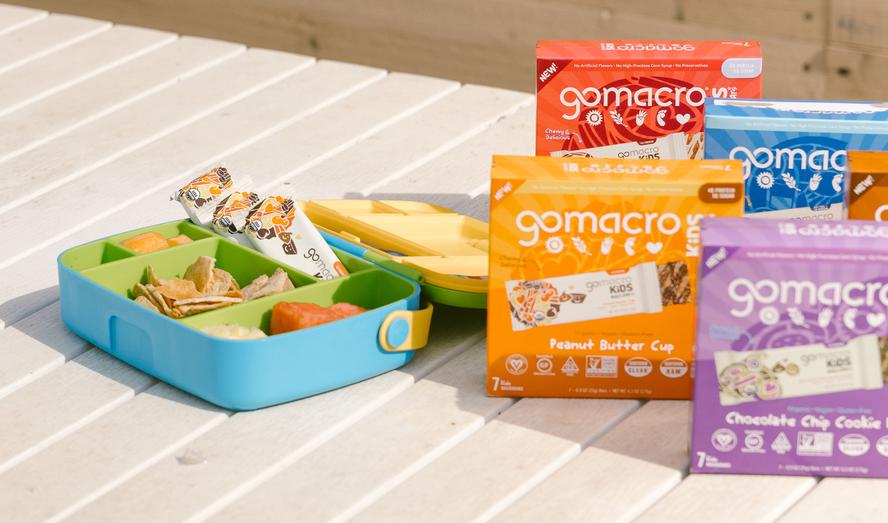 According to the Centers for Disease Control, autism spectrum disorder (ASD) affects 1 in 36 children in the United States today. It's estimated that over 5.4 million adults in the U.S. – over 2% of the population – are on the autism spectrum. Autism affects so many communities worldwide, and it has touched the lives of many in our GoMacro® family.
Early intervention - including diagnosis, treatment, and support - is crucial as it significantly improves many outcomes for children's lives. In fact, many people with autism spectrum disorder successfully live, work, and contribute to their local communities. This is most likely to happen when appropriate services and programs are accessible during childhood and young adulthood.
That's why we're so excited to announce our new Give Back partnership with Autism Tree, an innovative organization serving San Diego communities and beyond. 100% of net proceeds from all sales of Kids MacroBars® on National Care for Kids Day, September 20th, 2023, will be donated to Autism Tree.
Alignment with Our Core Values
"Autism has directly impacted the GoMacro family, so this Give Back partnership is personally meaningful to us," says Jola Sonkin, CEO and Co-Founder of GoMacro. "'Be Well' is one of Our 5 Principles that are foundational to our mission as a company, and we're proud to support an organization that promotes healthy, happy lives for everyone. We're really looking forward to giving back to a cause that impacts so many individuals within the GoMacro community and beyond."
Building Community Awareness
Autism Tree was established in 2003 by parents Todd and Dayna Hoff following their son's autism diagnosis. Autism Tree supports families through their four core values: embrace, connect, empower, and create. "We embrace every family with love and acceptance. We connect every family with a community of resources. We empower you to build a better world by investing in your vision. We create organic relationships, meaningful opportunities, and lasting friendships."
The organization provides over 200 community-based events annually under their diverse array of 20 programs, each created to engage the autism community in a variety of play-centered activities to build social confidence and communication skills. Along with building a loving and encouraging community, Autism Tree helps thousands of families create a roadmap for their children and navigate the very complex system of care required for some individuals with autism spectrum disorder.
Additionally, the organization offers early intervention preschool screenings in San Diego County and the Bay Area which have impacted over 2.8 million children to date. Autism Tree's programs and events are designed to give neurodiverse people a voice and build community compassion toward the parents and families of these special individuals. They are all offered completely free of charge to any family affected by autism or developmental delays.
How You Can Make an Impact
Join GoMacro in supporting Autism Tree by shopping your favorite Kids MacroBars online or in-store this September 20th. To get connected with resources and support for autism spectrum disorder, visit autismtreeproject.org