GoMacro MacroBars Are Now Ava…
GoMacro MacroBars Are Now Available At BJ's Wholesale Club Stores
GoMacro MacroBars Are Now Available At BJ's Wholesale Club Stores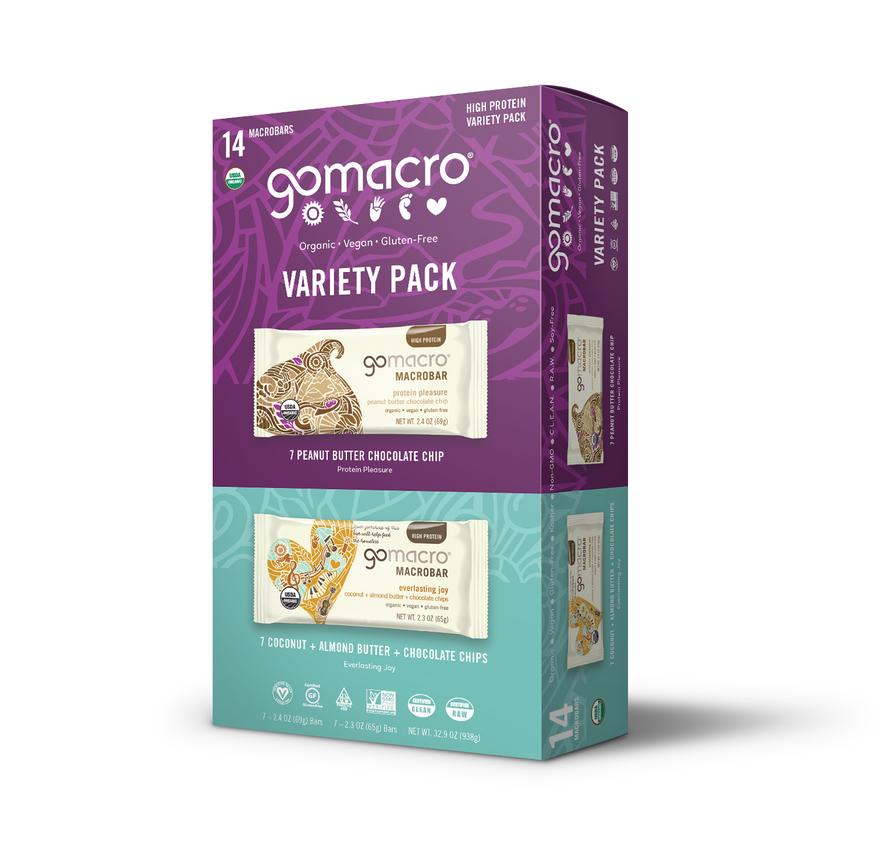 GoMacro is pleased to announce that our plant-based protein bars can now be found at BJ's Wholesale Club Stores. Two of our top-selling MacroBar flavors, Peanut Butter Chocolate Chip and Coconut + Almond Butter + Chocolate Chips, are available for purchase in a 14-count multipack, featuring seven bars of each flavor.
Made from simple, sustainably-grown ingredients, all MacroBars are Certified Organic, Vegan, Gluten-Free, Kosher, Non-GMO, C.L.E.A.N., and Soy-Free.
With 210 locations throughout the northeast, BJ's Wholesale Club is a leading warehouse club operator who delivers significant value to customers, and we're excited to share our delicious products with their shoppers.
To find a BJ's near you, visit our store locator page today.