Give Back Day - Kickapoo Rive…
Give Back Day - Kickapoo River Clean Up
Give Back Day - Kickapoo River Clean Up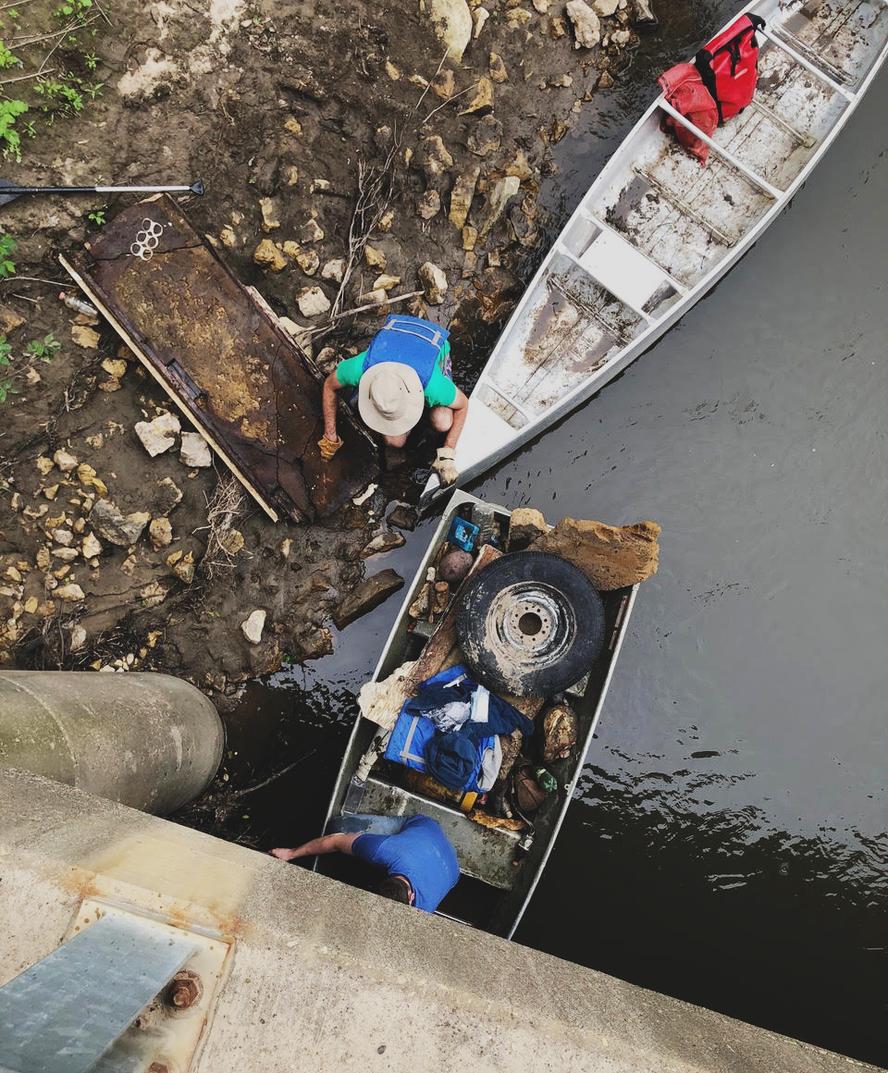 After 2018's record-breaking floods in our hometown of Viola, Wisconsin, we knew that cleaning up our beloved Kickapoo river would be essential to our local community, especially as the warm summer months roll in.
As a part of our commitment to giving back, each member of the GoMacro team is granted one paid day a year to give back to their community. GoMacro team members from all corners of the business partnered up with staff from the Kickapoo Valley Reserve to tackle a full day of river clean up in early June 2019.
The cleanup haul included an old refrigerator, a 55 gallon plastic drum, multiple large water soaked fiberglass doors, ravaged farm fencing, and household garbage; filling up three canoes over and over again. At various points of the day, our boats were emptied on eroded sandy banks and picked up by helpful Kickapoo Valley Reserve staff with tractors to dispose the trash properly.
Rising waters bring trauma to many in the area. This give back day reminded our crew that restorative work and clean-up are essential to preserving our homeland. Bodies were sore but our bond was noticeably stronger as coworkers, neighbors, and friends came together to keep our Kickapoo river preserved.