Find Kids MacroBars® at Target
Find Kids MacroBars® at Target
Find Kids MacroBars® at Target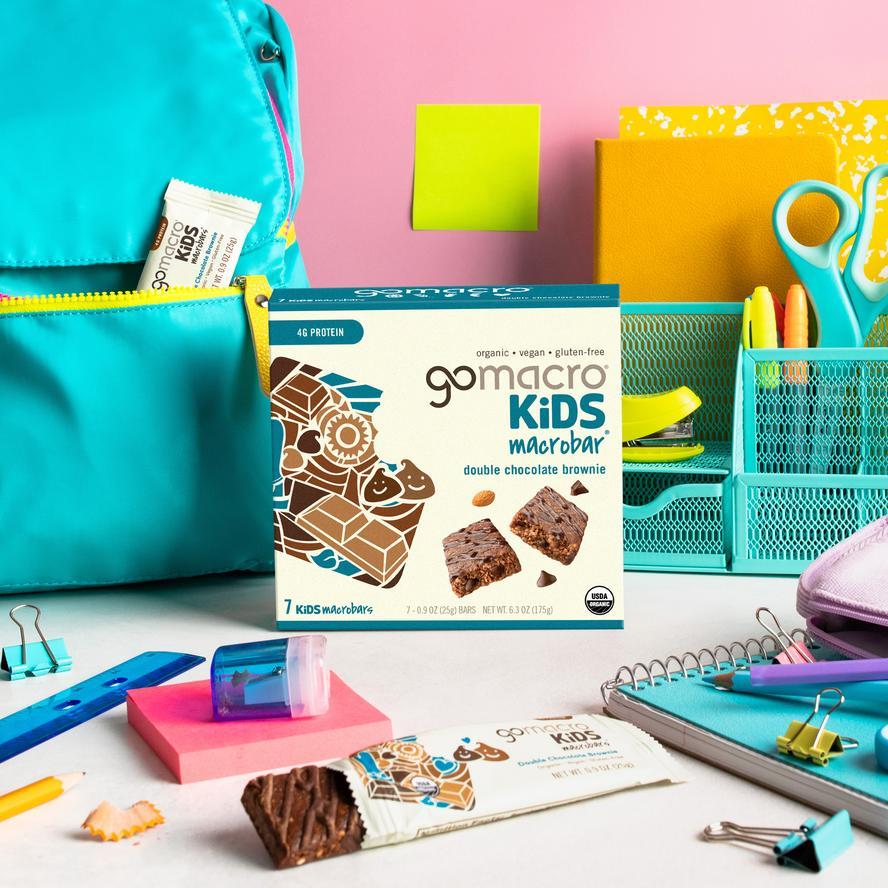 The school year is well underway, which means lots of time spent packing school lunches, prepping after-school snacks, and stocking up on healthy options for an energy boost between activities. GoMacro® is making this busy time easier than ever with the launch of Kids MacroBars® at Target!
You can now find three of our delicious kid-friendly flavors in convenient 7-count boxes at select Target stores nationwide and on target.com for pickup:
Oatmeal Chocolate Chip Cookie
Double Chocolate Brownie
Chocolate Chip Cookie Dough
Made with no artificial flavors, no high-fructose corn syrup, and no harmful additives, Kids MacroBars are made with ingredients parents trust in flavors kids love. Like all GoMacro products, Kids MacroBars are Certified Organic, Vegan, Gluten-Free, Kosher, Non-GMO, C.L.E.A.N., and FODMAP Friendly. Every time you give a child a MacroBar, you're sharing the power of sustainability, the importance of giving back, and the joy of a healthy, plant-based lifestyle with the next generation.
With nearly 2,000 stores across all 50 states, Target's mission is to help all families discover the joy of everyday life. 75% of the U.S. population lives within 10 miles of a Target location, and GoMacro is proud to partner with this retailer to continue making healthy, plant-based snacks accessible to as many people as possible.
On your next Target run, keep an eye out for our newly updated packaging landing on retailer shelves starting in November. Rest assured, our Kids MacroBars are made with the same kid-loved, parent-approved recipe you know and love!
Purchase Kids MacroBars at a Target near you by visiting our store locator page, or add them to your next pickup order using target.com.