Non-GMO Bars: Going GMO Free
Everything you need to know about why GoMacro only chooses Non-GMO ingredients for our nutrition bars.
If you're reading this, there's a good chance you're already taking steps toward a more health-conscious diet. And perhaps you're even well-versed in natural, whole foods—like Non-GMO protein bars—to sustain your busy and active lifestyle. Whether or not you've already committed to avoiding GMOs, we offer a little primer on what you should know and look for.
Going GMO-Free
What is Non-GMO?
Non-GMO means non-"genetically modified organisms." GMOs are living organisms whose genetic material has been artificially manipulated in a laboratory through genetic engineering. This relatively new science creates unstable combinations of plant, animal, bacteria and viral genes that do not occur in nature or through traditional crossbreeding methods. Scientists and consumer and environmental groups have cited many health and environmental risks with foods containing GMOs.
How Did We Arrive Here?
Humans have domesticated plants and animals since around 12,000 BCE, using selective breeding or artificial selection (as opposed to natural selection). The process of selective breeding, in which organisms with desired traits and genes are used to breed organisms lacking the trait, is the oldest form of genetic modification by humans.
In genetic modification of food plants, scientists remove one or more genes from the DNA of another organism and "recombine" them into the DNA of the plant they want to alter. The first recombinant DNA molecules were produced by Paul Berg in 1972. Stanley Cohen and Herbert Boyer –who would later form Genentech—paved the way for modern genetic engineering in 1973, when they created a method of cloning predetermined DNA patterns.
Since 1976, this form of biotechnology has become widely commercialized, with companies worldwide producing and selling genetically modified foods and medicines.
What Do GMOs Do to Food—and Our Bodies?
In the U.S. alone, GMOs are in as much as 80 percent of all processed foods found on grocery store shelves. Popular crops that are at risk of being genetically engineered—either because GMO varieties are in commercial production or because of contamination from unapproved trial varieties—include alfalfa, corn, flax, rice, sugar beets, yellow summer squash, canola, cotton, papaya, soy, zucchini and wheat.
Although genetically modified foods have only been on the market since 1994, animal studies show their negative health effects, including organ damage (kidney and liver), gastrointestinal and immune system disorders, altered metabolism, accelerated aging and reduced fertility. Human studies show how these foods can leave material behind inside our bodies, possibly causing long-term problems.
It's not surprising that the American Academy of Environmental Medicine (AAEM), among many others, promote non-GMO diets for all of us. The Non-GMO Project created Non-GMO Month (October every year) as a platform for raising awareness on the GMO issue.
So How Can I FIND NON-GMO BARS AND Avoid GMOs IN THE Grocery Store?
It can be difficult to stay up to date on food ingredients that are at-risk of being genetically modified, because the list of at-risk agricultural ingredients is frequently changing. As part of its commitment to informed consumer choice, the Non-GMO Project is working diligently to maintain an accurate list of risk ingredients.
Most importantly, check the labels and look for the Non-GMO Project Verified certification seal. If you're looking for Non-GMO bars and other foods, look for the following labels on food products:
Non-GMO Project Verified—Indicates that the product has gone through ongoing testing to ensure it has been produced according to best practices for GMO avoidance. Read more
USDA Organic Certification—Indicates that the product is grown, handled and processed according to federal guidelines addressing factors such as soil quality, animal raising practices, pest and weed control and use of additives. Read more
It is important to note that if you see a product labeled USDA organic but you don't see the Non-GMO Project Verified seal, the product is free of GMOs. Products cannot receive their USDA Organic certification unless they are free of GMOs. The
Non-GMO Project Verified
seal may be found on conventional products that are not organic. The bottom line is this: a product can be non-GMO but not organic, but if a product is
USDA Organic
then it is always free of GMOs whether or not the company has received the Non-GMO Project Verification.
In today's mobile world, you can even download and use a variety of online applications to help you identify non-GMO products when you're shopping. From the Non-GMO Project Shopping Guide and the Center for Food Safety's True Food Shopping Guide to BuyCott and GMO Checker, there are several iOs- and Android-based apps to ensure you eat GMO-free.
GoMacro produces a complete line of Non-GMO bars with both Non-GMO Project Verified and USDA Organic Certification seals. You can pick up any of our GoMacro MacroBars at a variety of stores or online at www.gomacro.com/shop.
Resources: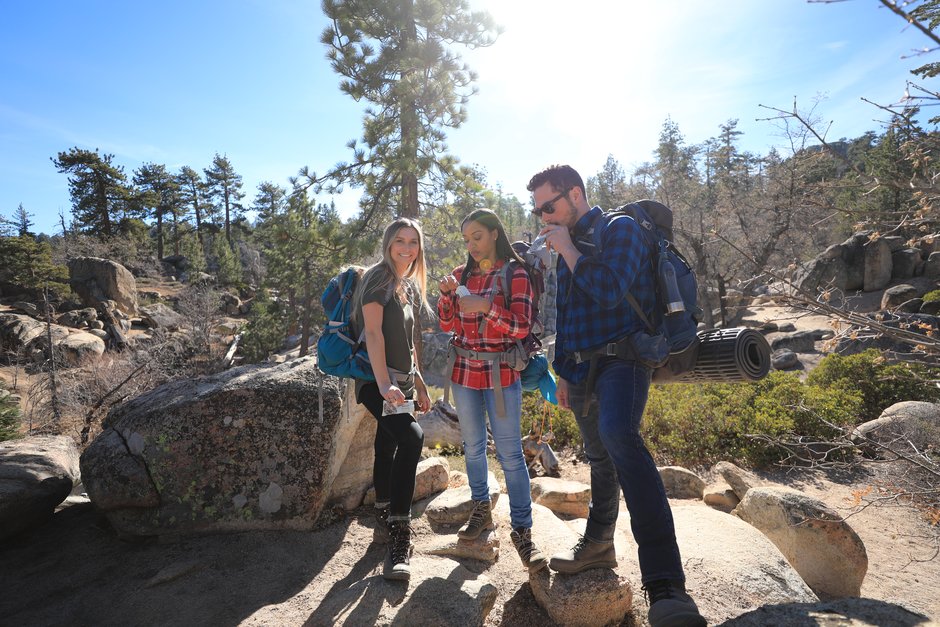 Go GMO Free