Snack Bar Variety Pack
This Snack Bar Variety Pack is ready to fuel your next snack-attack…and the next one, and the next one...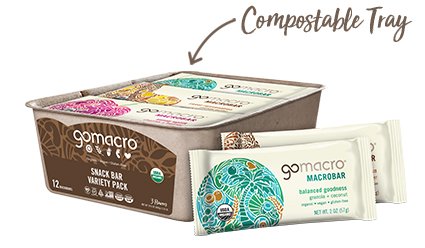 FREE SHIPPING ON ORDERS OVER $50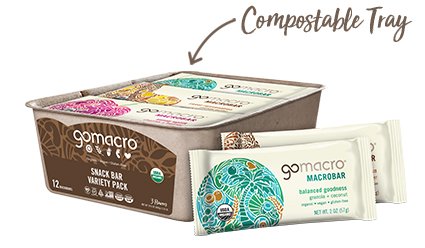 What's Inside
Each Snack Bar Variety Pack includes 4 Cherries + Berries, 4 Granola + Coconut, and 4 Cashew Butter.
See Nutrition & Ingredients List
Benefits
Organic
Vegan
Gluten-Free
Kosher
Non-GMO
Clean & Raw
Soy-Free
Dairy-Free
5
Elizabeth
April 14, 2020
Yummy snacks for on the go! I'm addicted to all things GoMacro especially the cherry ones!
5
Katherine
March 27, 2020
Love the variety pack !!! I have been enjoying Macro bars for years now and decided to order directly from the company ! Always a yummy combination of flavors in each and every bar !!
5
Jessica
January 22, 2020
My go too for breakfast or lunch on the go. Love them all and like trying new combos too.