Protein Paradise
Cashew Caramel
A high-protein bar made with creamy cashews and a touch of mesquite that provides its naturally sweet, caramel flavor.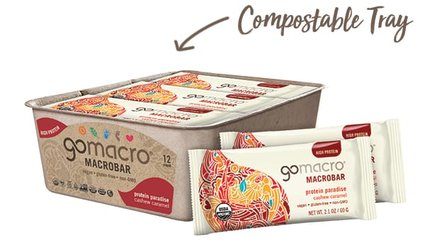 FREE SHIPPING ON ORDERS OVER $60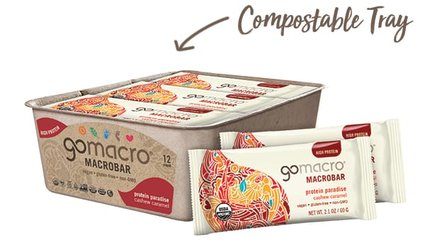 What's Inside
An intriguing blend of mesquite and cinnamon gives this bar it's vegan-friendly, caramel flavor. It's silky-smooth taste combined with 11 grams of plant-based protein will make our Protein Paradise MacroBar your favorite healthy indulgence.
See Nutrition & Ingredients List
Benefits
11 grams of protein
Organic
Vegan
Gluten-Free
Kosher
Non-GMO
Clean & Raw
Soy-Free
Dairy-Free
Organic Cashew Butter

Organic Cashews

Organic Mesquite

Organic Cinnamon
4
Tory
May 8, 2019
Good flavor without being overindulgent or too savory from the cashew butter. Caramel flavor doesn't come through for me and I taste mostly cinnamon.
5
Sharon
May 7, 2019
It's very good , I was surprised for my first time trying this product. I love the ingredients so simple
5
Lisa
April 14, 2019
Love it
5
Teresa Rutherford
December 16, 2018
MacroBars are my favorite bar. I rotate between the sunflower seed bar peanut butter chocolate and now this cashew bar. Delicious!
5
julie T
December 8, 2018
ONE OF MY FAV'S
5
Kathy
October 23, 2018
A nice bar of delicious, not too sweet vegan protein. I keep them at work for snacks so I'm not tempted by the snack machine.
5
Joy
October 5, 2018
Delicious flavor, although "caramel" is perhaps a bit misleading. Also, I almost never taste cinnamon (which is better than too much cinnamon). I enjoy this bar's deliciousness often, especially as a grab-and-go hiking bar.
5
Karen
August 21, 2018
My favorite bar thus far! The texture is chewy, flavorful and just the right amount of sweetness. Highly recommend.
5
Cori
June 19, 2018
The best bar! I have an almond and soy allergy so many protein bars are out, but this is my go to! Chewy and delicious.
5
Dona Doig
June 14, 2018
I have tried all kinds of nutrition bars and MACRO is BY FAR the best..Ever!! Love love love the Cashew Carmel :) Thanks, great products.
5
Eileen Nicklaus
May 15, 2018
By far my favorite bar of all the bars I've ever tried and that includes Quest! I love them most warmed up in the microwave for about 15 seconds...OMG delish!
5
Alan Peters
March 16, 2018
It's great. Would love it even more if you could keep sugar at 10g and lower the SALT from 35g to about 20 or less.
5
Lorraine
March 14, 2018
This bar has amazing flavor without being too sweet. Chewy deliciousness!