New Flavor Bar Variety Pack
New Flavor Bar Variety Pack
Get your hands on the 2 newest additions to the MacroBar family with our New Flavor Variety Pack!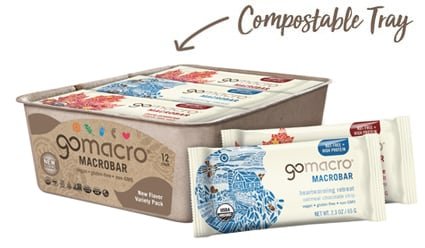 FREE SHIPPING ON ORDERS OVER $60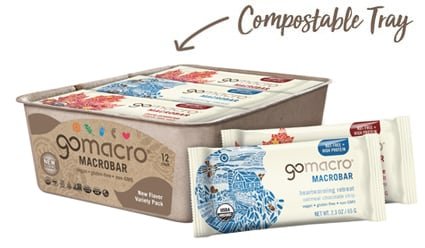 What's Inside
The MacroBar New Flavor Variety Pack contains 6 bars of each of our 2 newest flavors including Oatmeal Chocolate Chip and Maple Sea Salt.
See Nutrition & Ingredients List
Benefits
Nut-Free
Organic
Vegan
Gluten-Free
Kosher
Non-GMO
Clean & Raw
Soy-Free
Dairy-Free
5
Amanda M
July 11, 2019
Love these bars! Second time ordering and the variety is perfect. These are a go to for me to take to work for pre or post workout! Blueberry is great for breakfast and I eat any in afternoon. The texture and biting into is is so much better than a lot of other bars I've tried.
5
Andrea Holmes
May 16, 2019
The new flavors are terrific, especially the Mocha! Kids feel like these are a treat instead of a nourishing way for them to start their day ; )
5
Kasey
April 20, 2019
Loved the taste and texture! ill be purchasing again.
5
Alexandra Ferrara
March 17, 2019
Absolutely love these flavors! We have ordered this pack a few times before and don't plan on stopping. There honestly isn't one flavor that we don't like! We are huge fans. Including my 18 month old
5
Shanleigh Knittel
March 15, 2019
My husband and I love this Sampler Pack! We're obsessed with GoMacro, but these are probably our top picks. Love that they can be ordered together in a pack!
5
Ashley Lemon
March 12, 2019
I love the new flavors!
5
Irek
December 7, 2018
Whatever they come up with, it's always delicious. The new flavors are great, too. GoMacro is really the best on the market.
5
Jen
December 7, 2018
These are amazing! These are my favorite bars & I look forward to my breakfast every morning because of them
5
Carrie
December 7, 2018
GoMacro bars are perfect for athletes! As a competitive vegan runner, I travel with them all the time and these new flavors do not disappoint!
5
Ellen
September 20, 2018
My husband and I like these bars better than any other we've tried. And we've tried MANY! Love all the flavors. I needed something low sodium so GoMacro bars are perfect.
5
Audrey Douglas
August 31, 2018
Can't say enough good about these.
5
Caitlin
August 6, 2018
I love this whole pack so much. The flavors are so delicious. So good. Highly recommend. My favorite flavors of all the flavors.
5
Emma Manion
July 10, 2018
Without a doubt will be purchasing again. Gomacro bars are my favorite bars on the market!
5
Jen
June 10, 2018
These are a great addition to the awesome macro bar line up. I'm glad I got the 12 pack
5
Aaron C
June 6, 2018
Sooo good! Love these new flavors!
5
Stephanie
May 29, 2018
SO GOOD! Absolutely love all three of the new flavors. I'm so happy they're all high protein as well. They're clean ingredients and so delicious!
5
Sarah
May 11, 2018
LOVE these new flavors! Each one is more delicious than the last! They are all HIGH protein and serve as a wonderful energy source on the go. Great job!!