Why Fair Trade is Important to Us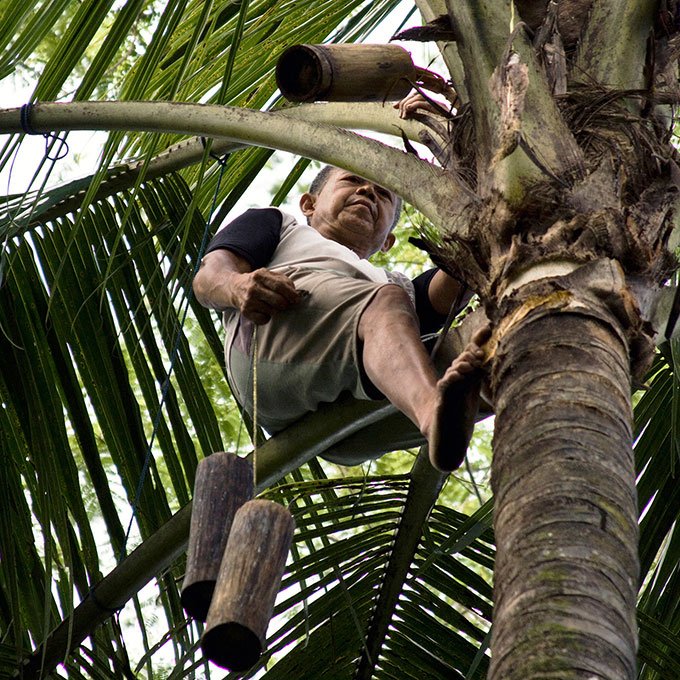 The backbone of everything we do at GoMacro is built on our Five Principles: Live Long, Eat Positive, Give Back, Tread Lightly, and Be Well. Ensuring these standards are met within our own facility also means looking across the world at the way our ingredients are grown and processed before they ever come through our doors. That's why we never compromise when it comes to working with farmers who care about the same things we do -- environmental sustainability, fair labor practices, and organic, regenerative farming.
What is Fair Trade?
The goods we use and the foods we eat are the results of the work of thousands of people across the world. Even foods that are made here in the U.S., like MacroBars, require ingredients that are best cultivated in other climates. However, the competitive nature of the global marketplace has led many companies to cut costs at the expense of worker's rights, fair wages, and sustainable environmental practices - often in some of the most vulnerable communities. Recognizing the power of business to impact lives across the entire supply chain, Fair Trade is a movement created to empower farmers, workers, and the communities where they live to support responsible labor and environmental practices.
What are the Benefits of Fair Trade?
The benefits of Fair Trade begin at the source with the growers and workers creating the goods. By ensuring fair prices for items, Fair Trade enables economic empowerment, improved working conditions, clear work contracts, and training on fundamental rights at work necessary for workers to improve their lives and plan for their futures. For every Fair Trade item sold, the producer earns additional money for a Community Development fund. A democratically-elected committee of farmers decides together how to use those funds to meet their community's unique needs, which allows farmers to invest in better equipment and more efficient practices.
For consumers, buying Fair Trade means the ability to buy products that align with their social and environmental values.
Fair Trade Certification
This certification requires farmers and food producers to achieve specific standards around:
Empowerment
Fundamental Rights at Work
Wages, Working Conditions, and Access to Services
Biodiversity, Ecosystem Function, and Sustainable Production
Traceability and Transparency
Internal Management System
We source our chocolate and cocoa from Agostini Chocolate, which sources its ingredients only from Fair Trade Certified producers.
Beyond Fair Trade
While we choose to purchase Fair Trade Certified ingredients whenever possible, our commitment to quality, sustainable sourcing goes beyond Fair Trade. We establish personal, long-term relationships with the people who produce our ingredients so that we can all grow our impact - on sustainability, individuals, and communities - together.