Guest Post: Border to Border Bike Tour
GoMacro fuels 2,000-mile journey of Matt and Kate with organic, plant-based MacroBars.
We're excited to share this guest blog post from Kate and Matt who recently did a cycling tour from Canada to Mexico! They enthusiastically sent us updates from each leg of their journey and somehow succeeded in sending us addresses to their anticipated destinations so we could ship them more cycling fuel in the form of GoMacro MacroBars. Please enjoy their journey vicariously through this blog post and be sure to check out their Tumblr: Matt and Kate by Bike.
Matt and Kate Bike From Canada to Mexico
"Are you lost?" Falls the voice of an unsure sounding woman from the small opening in her car window. Matt and I are stopped on the side of a gravel road searching in our bike bags for extra layers and lights as the sun sinks below the horizon and we are coming to terms with the unfortunate fact that we have no idea where we are, or where we are going to sleep that night.
We had been led quite astray by Google Maps' directions - up nearly vertical gravel roads, and large expanses of no development other than felled trees (which is never a good sign when you are looking for a place to sleep.) So as we stood there, digging through our bike bags, this small woman in her large truck, seeming quite questioning of our character, instantly seemed like an angel to us.
"Yes! We are lost!" I exclaimed quickly, noticing that Matt, resident navigator, seemed hesitant to admit such a thing. After brief conversation it became clear that there was no campground even within 20 miles of our location. Furthermore, the road we were about to bike on in the dark was infamous for bear encounters. Moments of incredible vulnerability such as this are par for the course when it comes to bike touring.
So why bike tour? This is surely a question I was asking myself that night. But in other moments the answer to this question was incredibly clear. I had been drawn to bike touring for years without fully understanding what it would feel like, or how the experience would change me. Maybe it was my "hero's journey," or perhaps I was simply drawn to the adventure. But whatever it was that I didn't even know that I was looking for, was found in leaps and bounds along our 2,120 mile, 52 day tour along the Coastal United States.
Each day we woke up with the sun, ate as much protein for breakfast as we could (usually beef jerky, apples and peanut butter, and bars,) packed up our entire camp, filled our bike bags, biked anywhere from 50 - 90 miles on our 75 pound bikes, found our campsite, unpacked, set camp, made dinner over the campstove (usually canned salmon and quinoa), got into our sleeping bags, reflected on the day, slept, and repeated again the next day. And given the overtone of monotony to our schedule, each day was a new adventure for our bodies and amongst new surroundings. Especially when one adds other touring cyclists into the mix, Norman the 61 year-old retired teacher from Canada. Or Kylie the 24 year-old Bostonian who wanted to see the west coast for the first time and decided to do it by bike. These characters we met along the way introduced themselves into our narrative, and added to a collective sense of camaraderie along the sides of busy highways.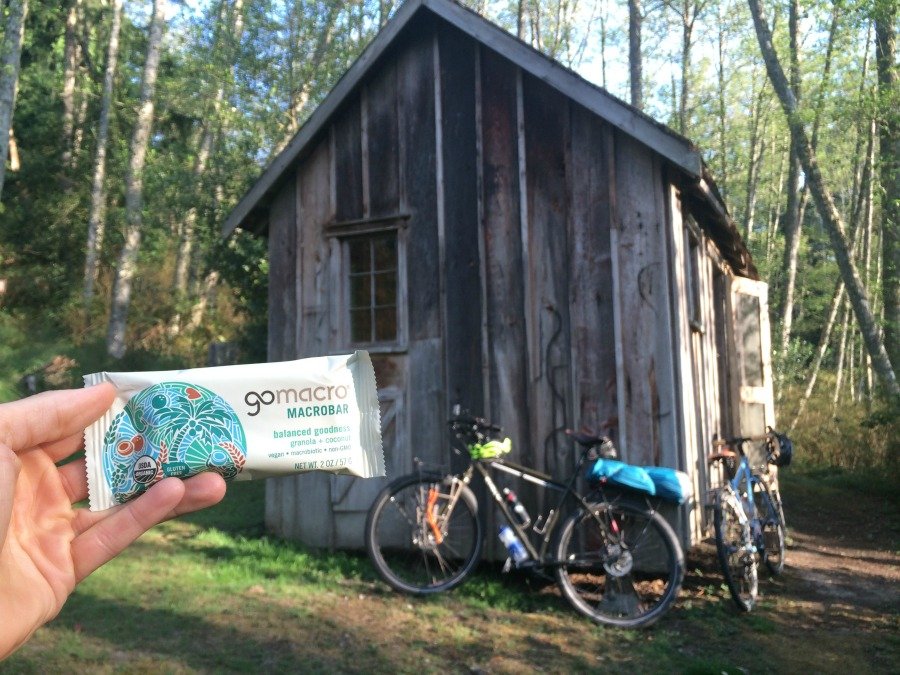 Biking is fast enough to get places, but slow enough to appreciate them. It provided us an experience of intimacy with our surroundings - we got to smell the pines, get wet when it rained, feel each groove of the tarmac… Each day we were stronger, and got to surprise ourselves. It connected us with our own consumption -- using food as our fuel and our own legs as our motors put into perspective the incredible power of the human body. Miles per gallon became our daily challenge -- but instead of gallons of petroleum, we were fueled by gallons of gourmet ice cream and boxes of GoMacro MacroBars. Now who can argue with that?
And the coolest part? Anyone can do it! Two thousand miles all together can seem daunting even to experienced cyclists. But it does not happen all in one day. Though biking from Canada to Mexico may seem like a miracle, it is simply comprised of many beautiful bike rides of unremarkable lengths. And because you are carrying all of your wares on your bike, the pace is always gentle. Not to mention it's your pace to set.
The woman that asked us if we were lost that night ended up inviting us into her home, where she gave us a queen bed, a fresh dinner, showers, and breakfast again the next morning. There were never any trying moments that did not end in a miraculous, and unexpected resolution. I suppose there is just something exciting and magnetic about two young people with a sparkle in their eye that are willing to be vulnerable and do something as outrageous as bike every day for two months… Are you next?
WE MADE IT!!! 2120 miles biked, (Canada to Mexico) 130,134 feet climbed total 37 days of biking 52 days of the trip total 105 miles - longest day biked 12 miles - shortest day biked 7,306 ft - most elevation climbed in one day (Big Sur) Unlimited - the amount of GoMacro MacroBars and ice cream we consumed on the tour.
Thank you GoMacro for being one of our sponsors and keeping us fueled!
Matt & Kate
Check out their Tumblr site for some incredible photographs of their bike tour: Matt and Kate by Bike.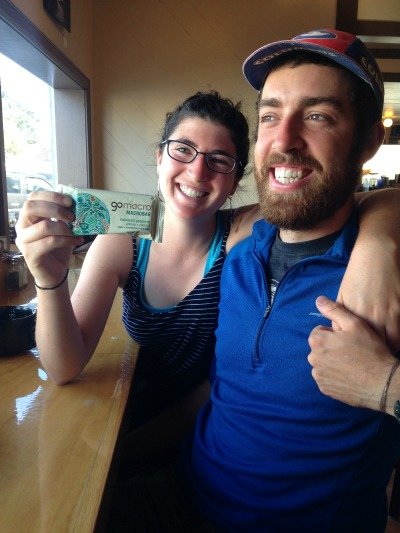 Guest Post: Border to Border Bike Tour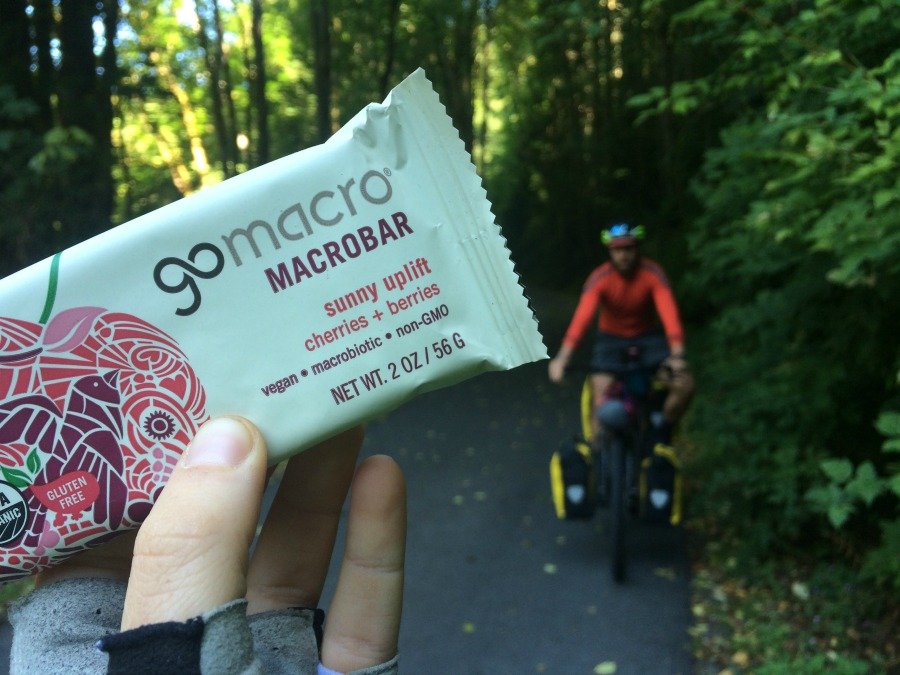 Guest Post: Border to Border Bike Tour