GoTennis! GoMacro! at the Carlsbad Classic
As some of you know, GoMacro has a satellite office in Carlsbad, California, and we're excited to announce that we are the presenting sponsor of the Carlsbad Classic 2015 - a WTA 125k Series Event during Thanksgiving week 2015. We're thrilled to support our local community and women's tennis through this sponsorship.
GoMacro supports many community events in our hometown in rural Wisconsin and has supported many small events in southern California with delicious GoMacro samples. This is our first large event as a presenting sponsor in southern California! We're thrilled to be the Official Nutrition Bar Sponsor for a local event that aligns with our values for living a healthy and active lifestyle.
[Tweet "Join #GoMacro at #CarlsbadClassic at the Park Hyatt Aviara Resort Thanksgiving week: Nov 22-29"]
This is the first annual Carlsbad Classic Tennis Tournament — a new Women's Tennis Association 125k Series Event that will feature top-ranked WTA players as well as new rising stars. We look forward to sharing our on-the-go energy bars with athletes and spectators alike so they can be fueled with healthy wholesome food and feel their best.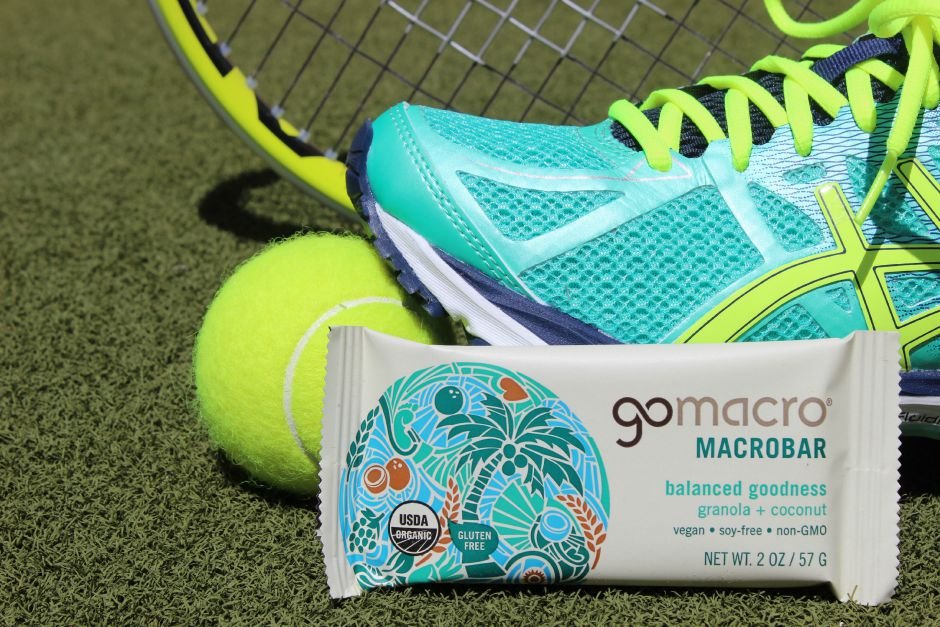 The Carlsbad Classic will feature a 32-player singles main draw, an 8-player qualifying draw and an 8-team doubles draw to compete for a total of $125,000 in prize money. American Idol finalist and T.V. personality, Kimberly Caldwell, will host the tournament's day and evening sessions. The Carlsbad Classic will host a Military Appreciation Day, with free entrance for military families and a silent auction benefitting injured service members. The tournament will also be raising money for Operation Underground Railroad, an organization that fights modern slavery.
CEO and co-founder of GoMacro, Jola Sonkin, says that the Carlsbad Classic is an ideal match for our brand. "With the GoMacro satellite office located in Carlsbad, we are excited to build a connection with the local community," said Sonkin. "Our MacroBars offer the perfect balance of plant-based nutrition to keep everyone at the tournament feeling energized."
"We are thrilled to have an organic, family-oriented company like GoMacro team up with us to sponsor the tournament," said Ben Goldsmith, director of the Carlsbad Classic. "Both athletes and spectators alike will enjoy fueling up on their wholesome bars."
Elite tennis athletes, delicious nutrition, and giving back are just some of the amazing things you can experience at Carlsbad Classic this Thanksgiving. If you are in the area or would like to come out for the event, we would love for you to join us in this one of a kind week.
Stay tuned to GoMacro on social media for ticket giveaways and prize packs over the next two months in preparation for the Carlsbad Classic.
GoMacro is proud to support women's tennis in beautiful southern California. Can't wait to see you at the Carlsbad Classic! GoTennis! GoMacro!